We are very proud to have launched our most recent money back guarantee promotional site for Whiskas.
Whiskas wanted to increase product trial by removing any barriers to purchase, enhancing customer service and showing confidence in their product with a money-back guarantee promotion. Grand Central was briefed to create a promotional site enabling consumers to claim a refund if their cat(s) were not happy with the product.
Upon visiting the site, users were required to provide their details, their cat's details, and their purchase details including a feedback statement. Consumers also had to upload their receipt as proof of purchase. Consumers were only able to receive a refund of up to £5 regardless of their initial purchase value.
The entire experience was integrated in a seamless manner within the Whiskas main brand website, ensuring a completely consistent brand experience for visitors.
Initially rolled out in the UK, with future markets planned including Poland, France, and Germany.

The promotion was built in partnership with VCG, the fixed-fee risk specialists.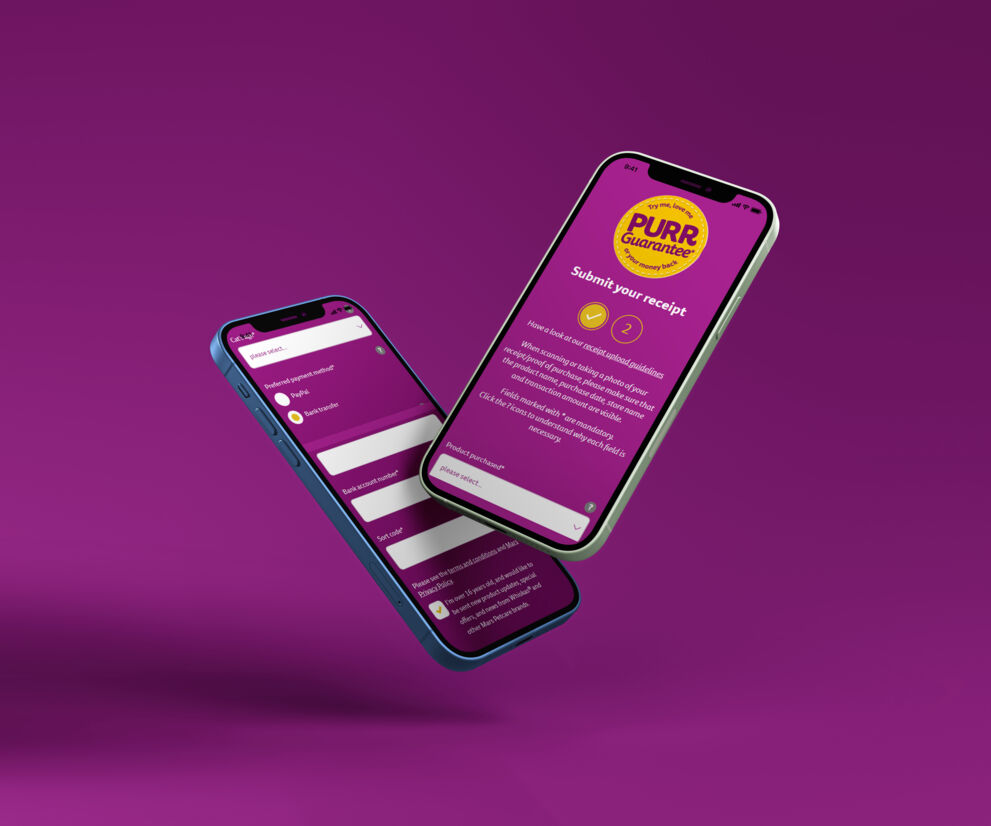 Grand Central develops promotional, reward and corporate websites as part of integrated campaigns for some of the biggest brands and organisations. For help with planning, designing and building your digital requirements please contact us at

hello@grandc.co.uk / 020 8546 0150