It's Halloween and this month's Bites captures spooky special editions and some great displays, as the event plays bigger than ever in retail. Other executions that command engagement include an on-trade game activation, a perfectly simple incentive from Pilsner and a championing aisle takeover by Arla Foods. Also included this month is ASDA's Tickled Pink campaign, plus a beautifully curated experience to help establish a premium new brand. We hope you find some inspiration and look forward to sharing November's banger Bites!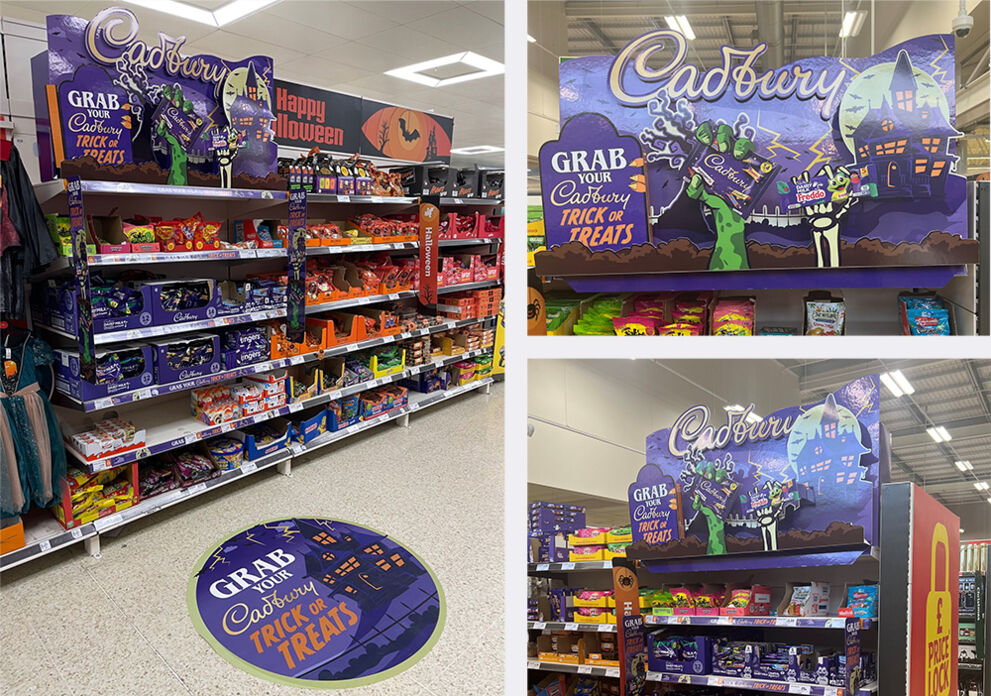 Top of the Chocs
"Cadbury has created a spooky bay dressing. The colour purple is strongly associated with Halloween, conveniently matching Cadbury's iconic branding; its use of purple in this activation is very bold and striking." - GC View
Branded shelves create a standout look for Cadburys Halloween campaign. The activation focusses on making Cadbury's products the front of mind choice for trick or treating.
Blocking maximizes visual impact for shoppers and commands a strong presence alongside other Halloween campaigns
With no on-pack Halloween specific branding, the 3D header panel captures attention and themes the product range to the occasion
Captured Sainsbury's Godalming and Chichester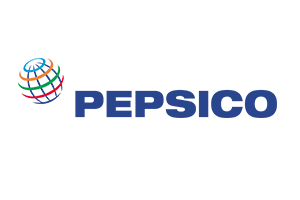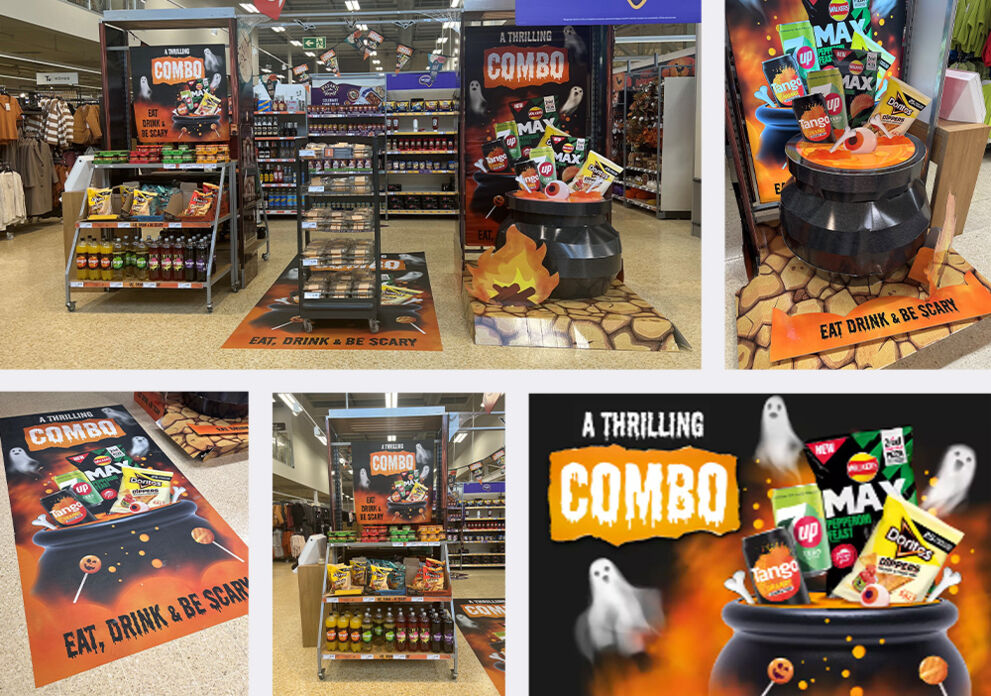 A Combo Cauldron
"This is a great stand out front of store activation this Halloween. Impressive cardboard engineering elevates the theme and brings the concept to life. Adding a pricing or multi-buy incentive could have added an extra layer to drive ROS." - GC View
A front of store activation from PepsiCo for a combo of its brands, some not typically Halloween, with the CTA 'eat, drink, & be scary'.
Use of different mediums to create a fully immersed experience for the consumer – floor sticker, product shelving, 3D cauldron structure, overhead branding, and cutout side branding
Brands take center stage in the activation with one half cauldron
Activation not accompanied by any offer
Captured Sainsbury's, Godalming and Chichester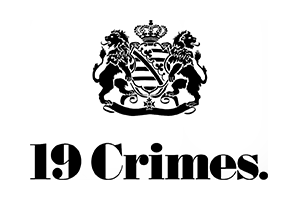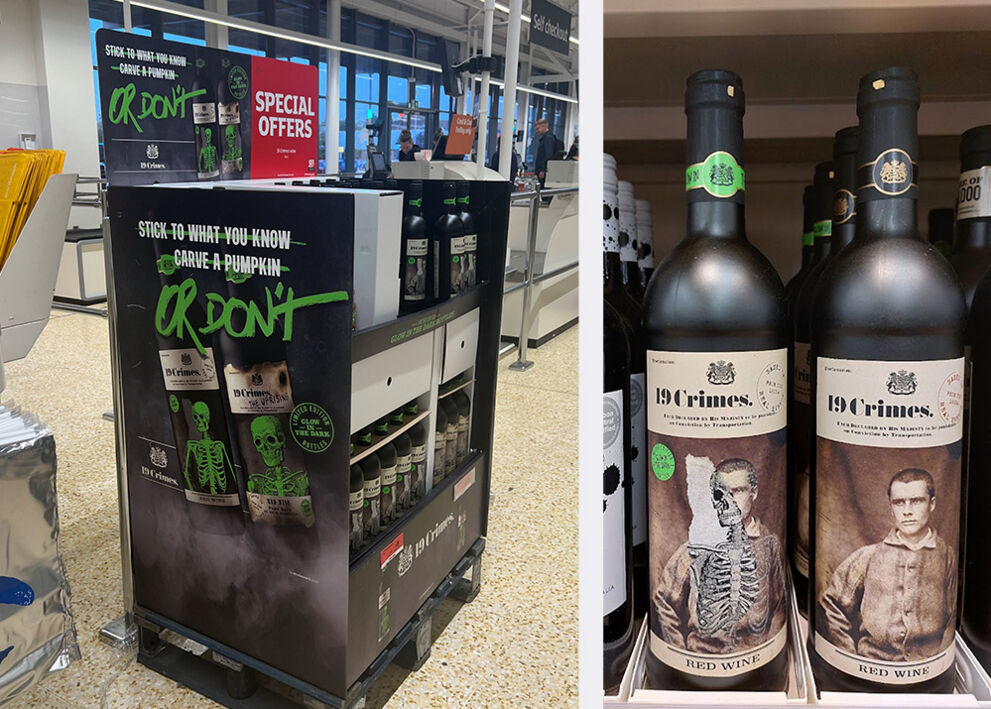 A Glowing Rebellion
"A great halloween campaign implementation that syncs fantastically with 19 Crimes' core brand feel. From copy to visuals, it stands out from the typical halloween feel and especially in the wine aisle. It's use of green is a great choice that helps it pop - on and off pack!" - GC View
19 Crimes brings Halloween to life with glow in the dark limited-edition bottles featuring Frankenstein and skeletons.
Bottle are merchandised on themed pallets and on shelf
Focusses on rebutting the Halloween norms of carving pumpkins with the 'or don't' graffiti writing
With the limited-edition design taking inspiration from the standard label, the bottle features a green neck sticker making it stand out on the shelf
Captured Sainsbury's Godalming and Tesco Chichester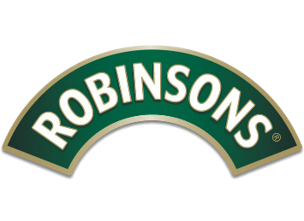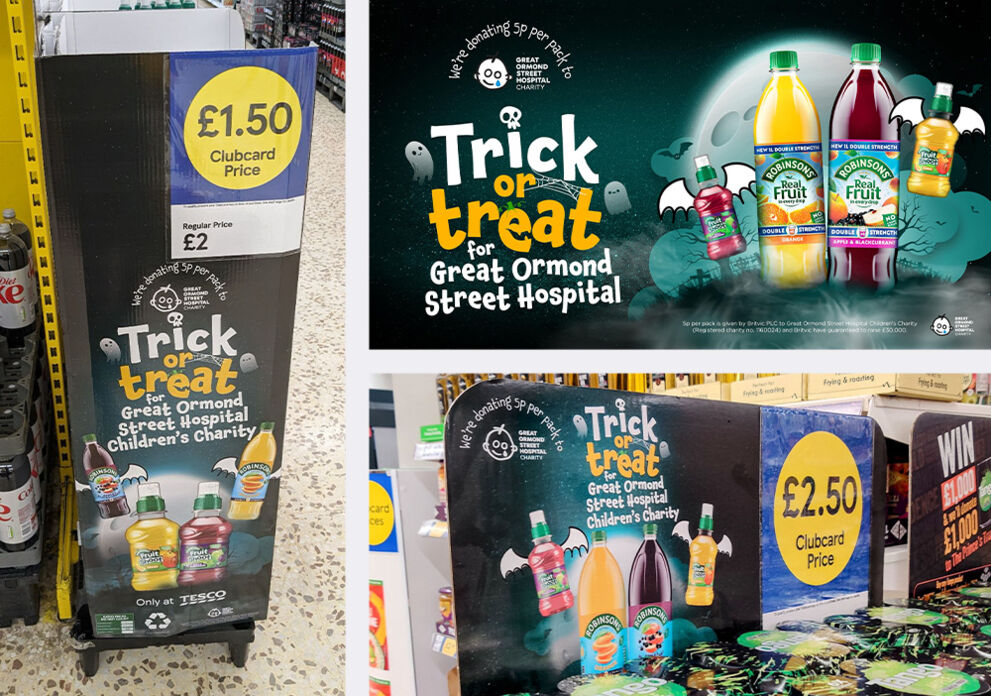 Trick or Treat Donations
"A spookily seasonal but straightforward promotion for consumers to take part in. This is a fantastic way to give that feel-good factor to consumers and influence purchase decisions in favour of the Robinsons brand. Benefiting a good cause with a household name is key here." - GC View
Robinsons and Great Ormond Street Hospital have collaborated to raise money through their annual Halloween campaign, exclusive to Tesco.
A joint campaign raises money through a 5p donation from the sale of every 1L Double Concentrate and/or Fruit Shoot 8 pack
End of aisle branded pallet showcases the fundraising collaboration with a Halloween theme alongside a Clubcard specific offer for the shopper
Captured Tesco Haslemere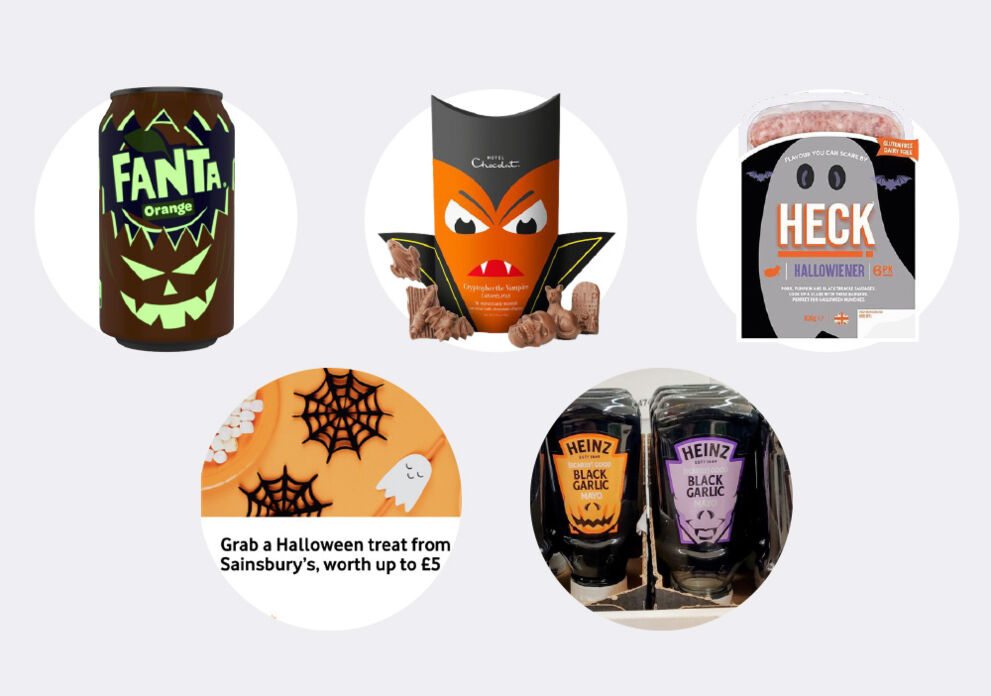 Halloween Round Up
Fanta
As part of Fanta's Halloween campaign, the brand has launched a Personalise Your Can experience. Featuring glow in the dark cans, consumers can select pre-formatted designs and personalise with their own text.
Sainsbury's Sweets
Sainsbury's is offering Vodafone VeryMe Rewards members a £5 gift card to spend on Halloween treats. Once redeemed, consumers are given an app generated barcode, that must be claimed within an hour.
Hotel Chocolat
Hotel Chocolat has created a Halloween special with Vampire and Pumpkin themed chocolate boxes. With 16 individual wrapped milk chocolates, it suggests sharing the box with those trick or treaters!
Heinz
Heinz has brought back It's infamous limited edition collectable bottles of mayonnaise under the tagline it's 'so good it's scary'. Consumers can collect three bottles with different coloured labels.
Heck
Exclusively available at Sainsbury's stores throughout October, Heck has created a limited edition Hallowiener. A pork, pumpkin, and black treacle flavoured sausage focusses on capturing all aspects of Halloween.
Daring Dairy
"A striking and eye-catching takeover of the milk aisle that encourages the shopper to find out more and explore the range available. With the dairy industry facing struggles, this takeover puts it front and fore in store. It challenges, and somewhat breaks the usual rules that brands face when activating in store, making it stand out even more. A moo-velous campaign!" - GC View
Arla are hosting a milk aisle takeover with a multi-faceted display activation focused on education around cows milk consumption.
Committed to Morrisons in response to their Grow With Us initiative, aimed at brands looking to disrupt their category and upscale their business whilst doing so
Use of bus stops, floor stickers, 3D aisle topper and shelf activation create an immersive activation that showcases the portfolio of milks available from Arla
Live in 160 stores across England
Captured in Morrisons Horndean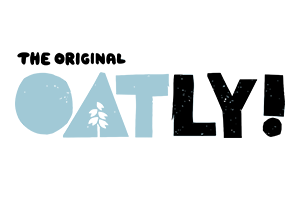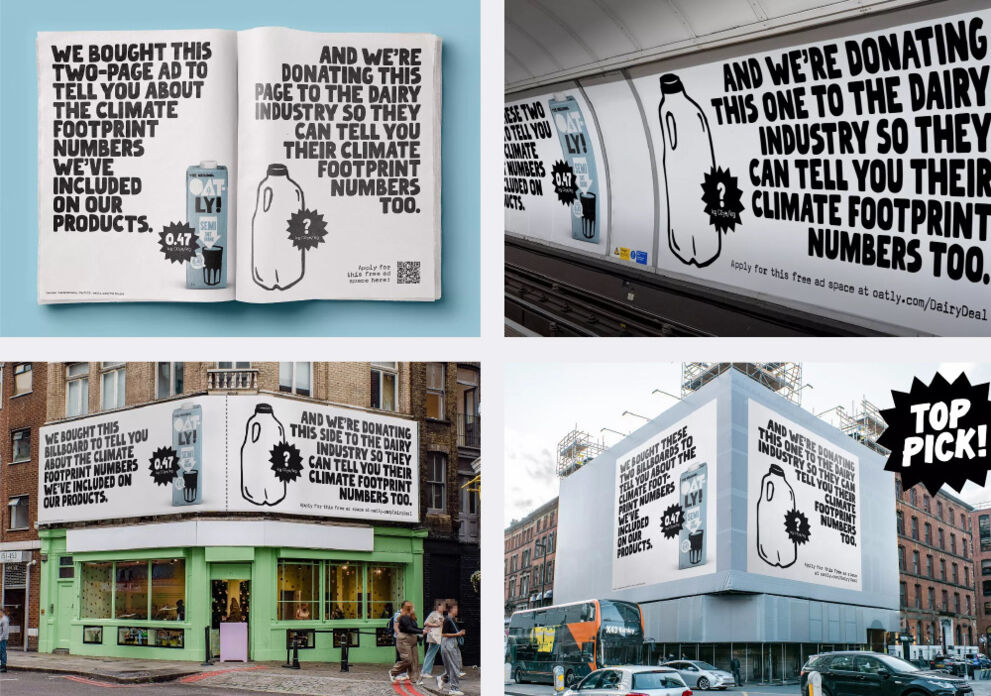 Take the Challenge
"Oatly continues its winning streak with yet another impactful ad campaign. Oatly's initiative not only underscores its commitment to transparency but also emphasizes its dedication to sustainability calling on others to follow suit, setting a powerful example in the industry." - GC View
A challenging campaign from Oatly, offering cows milk sector brands advertising space if they display the full carbon footprint of their products.
Campaign born from their own survey that found 62% of consumers are fond of the idea of carbon labels on products
Campaign remains the same in look and feel across all mediums, using the iconic Oatly font and product shot
Captured in multiple locations across London and Manchester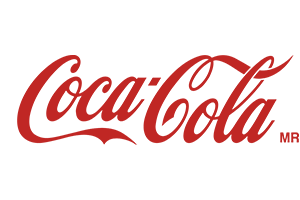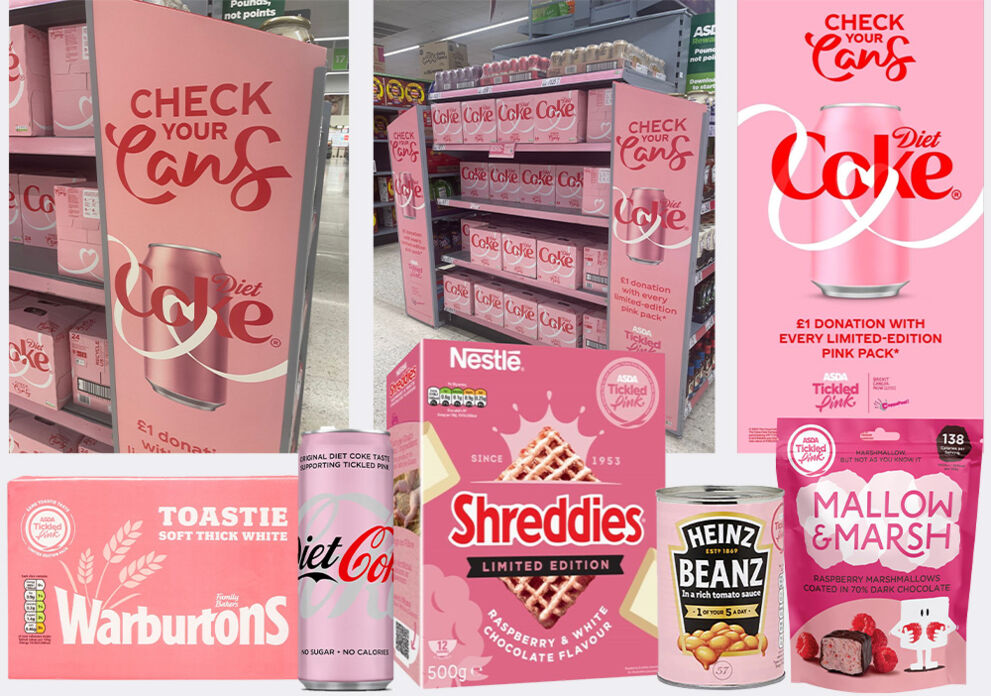 Check your Cans
"ASDA's Tickled Pink campaign, now in it's 27th year (WOW!), is back again with a wonderful range of participating brands and products releasing limited edition packaging. The Coca-Cola messaging of 'Check your cans' is particularly eye-catching alongside the colour change from grey to a blush pink." - GC View
Part of ASDAs wider 'Tickled Pink' campaign to raise awareness of breast cancer, Diet Coke has launched a limited-edition pink can.
Gondola ends colour blocked and branded with the tagline taking center stage
£1 Donation is made to Coppa Feel and Breast Cancer Now with every purchase of 24 cans
An annual campaign that ASDA runs with multiple brands across 21st September to 31st October
Captured in Asda, nationwide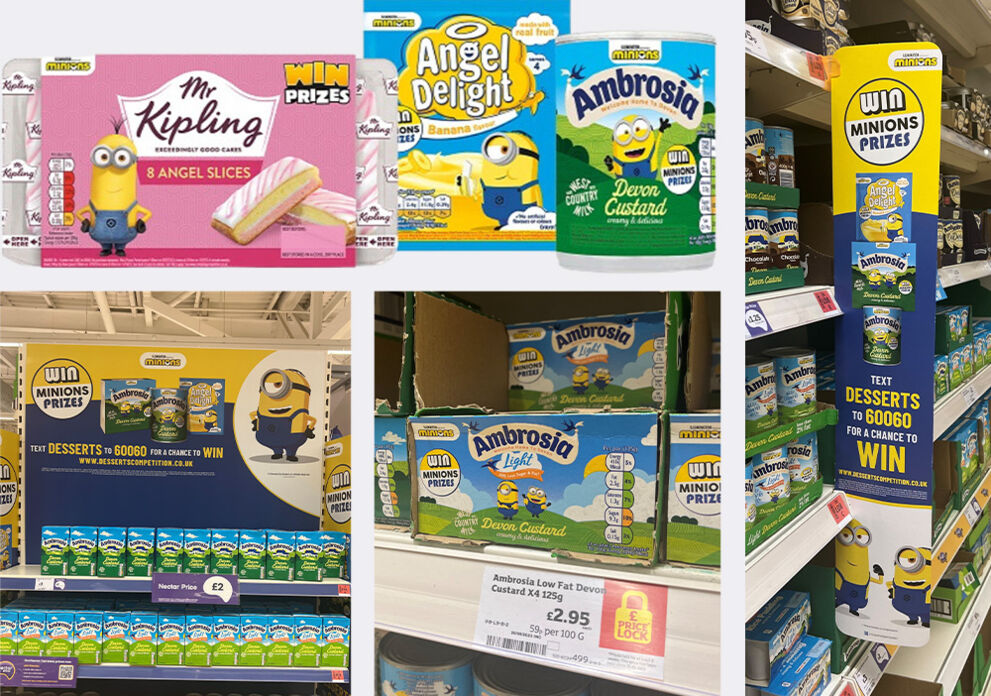 Minion Makeover
"The bold Minions imagery draws shopper attention and complements the palette of the Ambrosia brands and the simple text-to-win entry mechanic also entices shoppers to engage with this promotion. Altogether with strong 'WIN' messaging across the executions, the activation promises to drive entries and ROS." - GC View
As part of a wider Premier Foods collaboration, Ambrosia is running a minion takeover on pack, alongside a text to win promotion.
Consumers text 'DESSERTS' to a number for the chance to win daily prizes and Minion's merchandise
On-pack promotional theming accompanied by bus stop promotion signs and a shelf topper with clear entry instructions and Minion visuals
The campaign is running from 1st August to 1st November focusing on the 'back to school' period
Captured Sainsbury's Godalming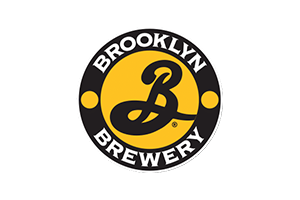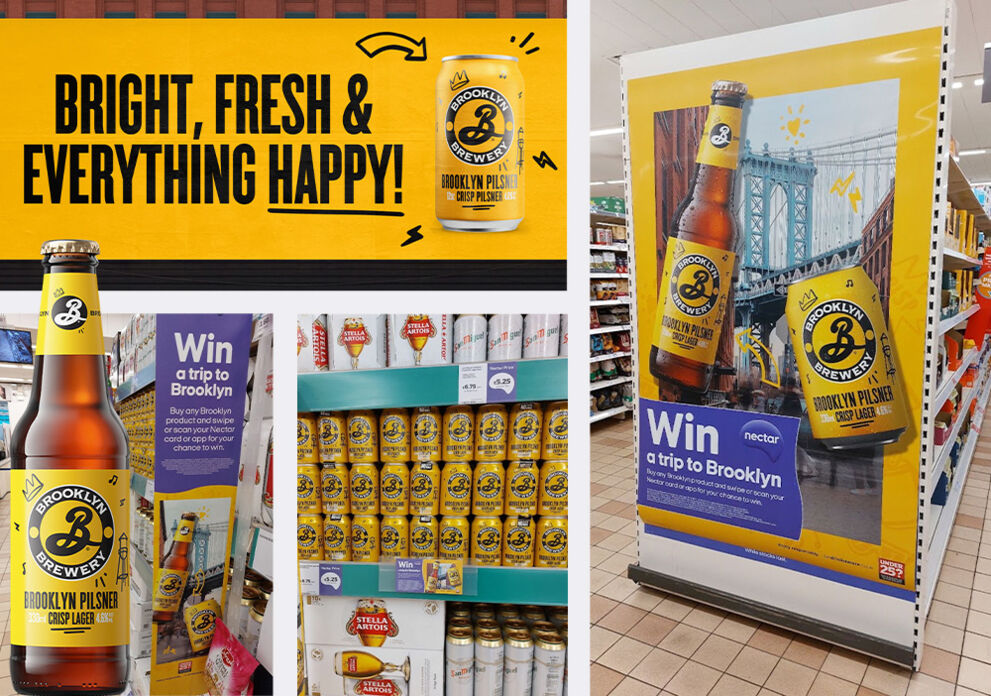 Yellow Taxi. Yellow Beer.
"Offering the chance to visit the home of Brooklyn Lager, really brings the origins of the product to life, whilst demonstrating that travel remains among the most rich and popular of prize offerings. The brand has taken advantage of gondola end availability, (as a result of HFSS regulations), allowing for larger-scale more impactful communications" - GC View
Brooklyn Pilsner is making a bold statement offering consumers the chance to win a trip to Brooklyn.
Colour blocking creates a strong shelf presence amongst other less colourful lagers/beers
Consumers with Nectar loyalty cards are automatically entered, when they purchase any Brooklyn product and scan their Nectar card
Dual branded bus stops and gondola end adverts draw attention and point customers to the crisp lager
Captured in Sainsbury's Surbiton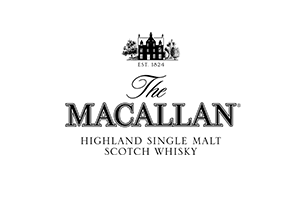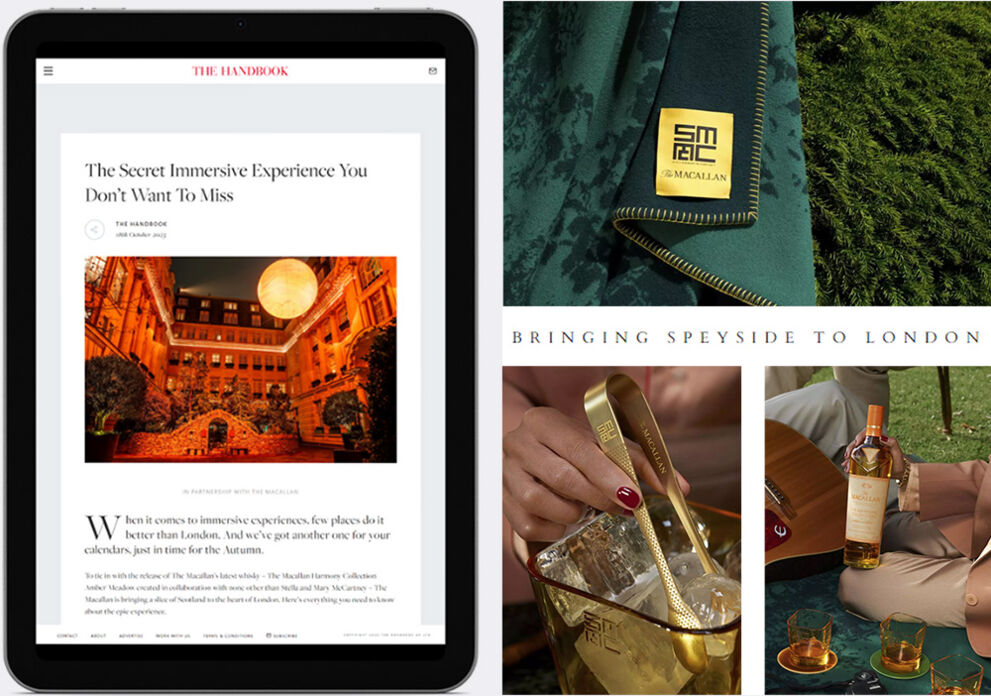 Macallan Meadow
"A lovely premium way to bring the provenance of Scotland to the key audience demographic in London. Several great partnerships creating a really positive buzz around the campaign. This is backed up with lots of positive chat on social channels." - GC View
To tie in with the launch of the new Macallan Harmony Collection, Amber Meadow created with Stella and Mary McCartney, The Macallan launched an immersive experience Bringing Speyside to London.
The Amber Meadow installation was open from 11th October to 29th October
Alongside the installation, visitors could book a unique experience with a special ticketed event, including a meadow tour accompanied by a guitarist and sketch artist, followed by a curated four-course dinner paired with specially mixed cocktails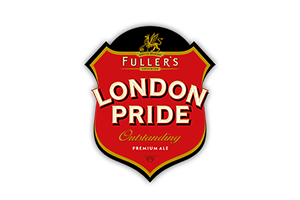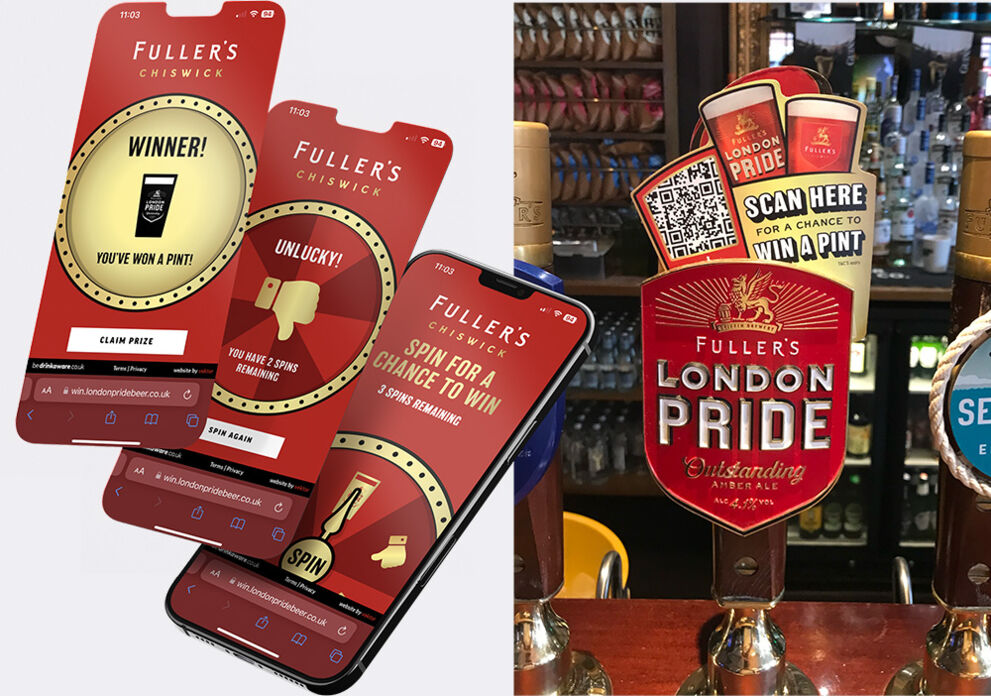 Spin to Drink
"Spin to Win' has emerged as a highly trending engagement mechanism in the current digital landscape. This simple yet fun entry method is proving to be a potent tool for bolstering brand visibility and amassing valuable user data." - GC View
An on-trade promotion with a QR code on the beer font. As consumers wait to be served at the bar, this promotion encourages them to use their time to win a pint.
Consumers scan the QR code which takes them to a purpose made promo site with spin to win wheel, which gives them a chance to win
Consumers are given three spins/chances to win
Captured in Fullers Pub