We are very proud to have launched our new multi-lingual rewards promotional site for Hasbro
Hasbro wanted to reward their customers who spent $19.75 or more with a $5 Uber Eats Voucher Code.

Grand Central was engaged to design and build a bespoke multi-lingual site for this Canadian-based promotion. Grand Central handled the requirements for collecting, translating and integrating each language into the site.

Upon reaching the site users are requested to provide their details, the product they purchased, and the store name as well as upload an image of the receipt as proof of purchase.

On top of GC's anti-spam bundle that prevents spam entries, we implemented an OCR (Optical Character Recognition) system able to automatically review product names, UPC, retailer and date range to ensure they are valid for the promotion. The same OCR system also flags any duplicate receipts for the administrator to manually review and approve or reject.

The promotion was built in partnership with VCG, the fixed-fee risk specialists.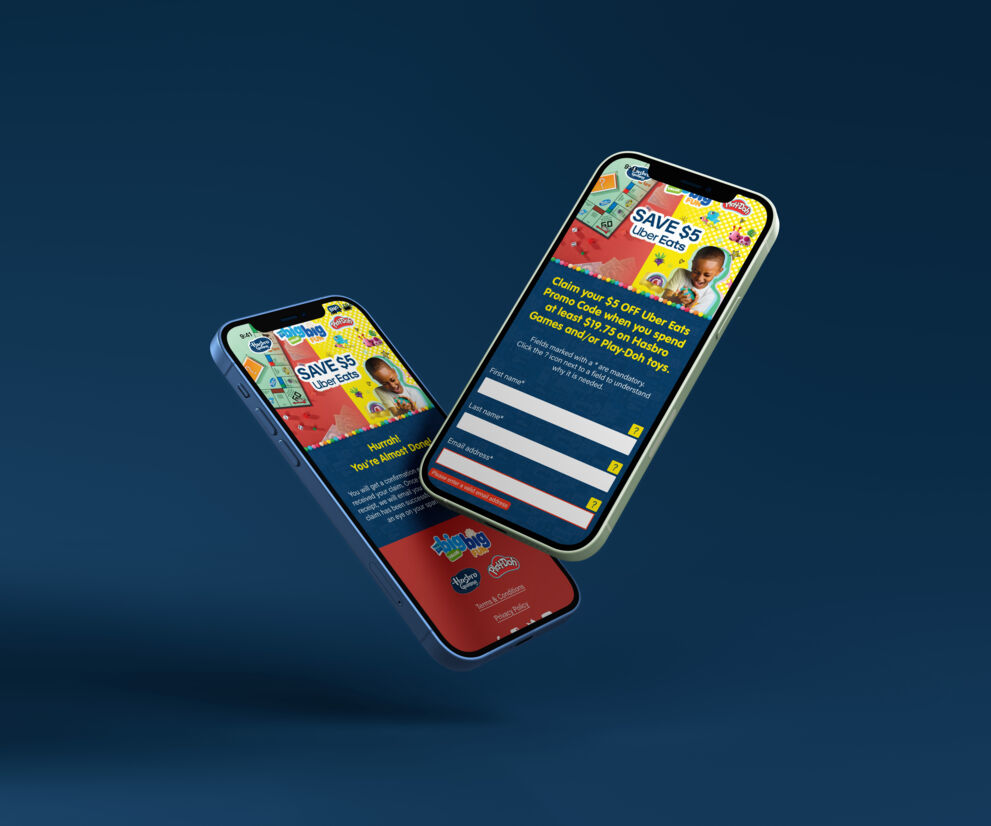 Grand Central develops promotional, reward and corporate websites as part of integrated campaigns for some of the biggest brands and organisations. For help with planning, designing and building your digital requirements please contact us at

hello@grandc.co.uk / 020 8546 0150