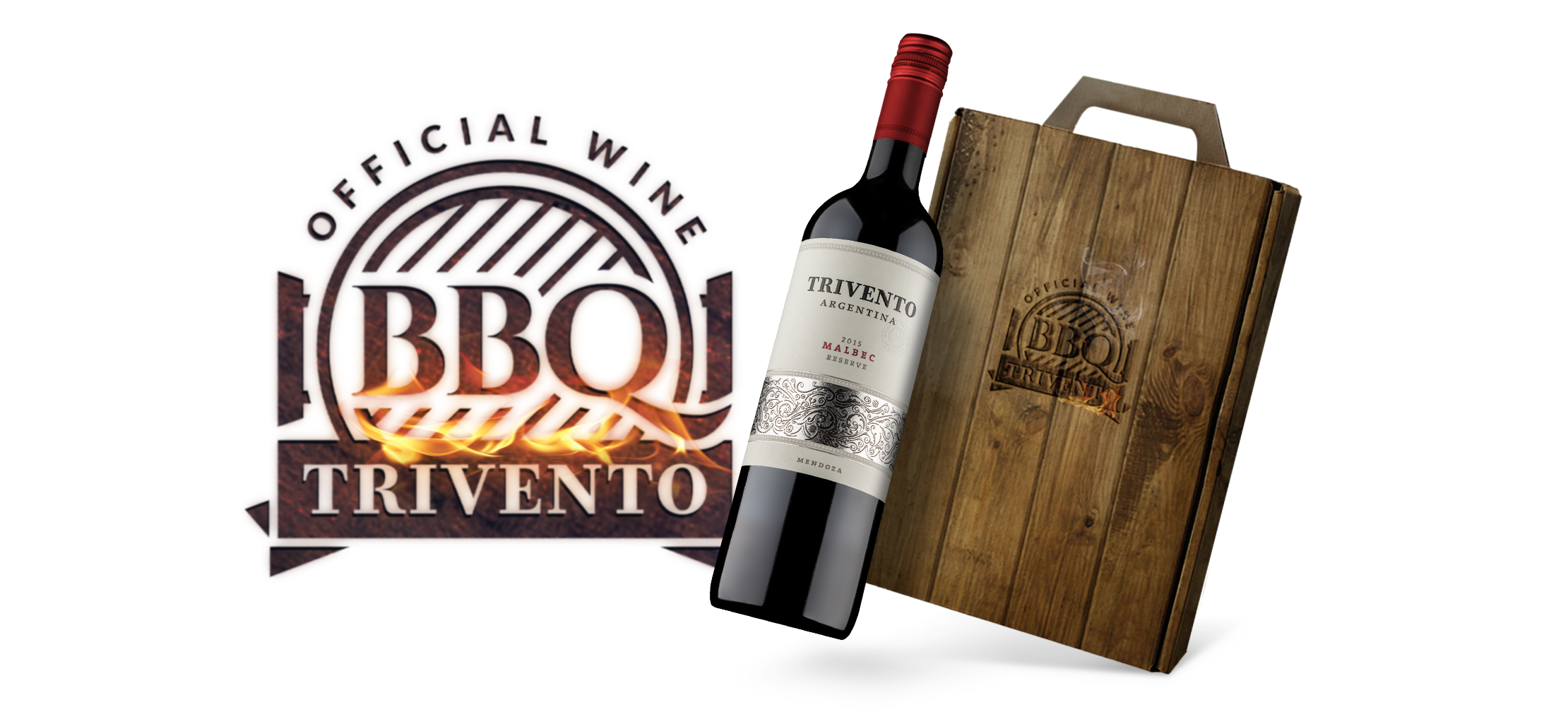 Official Wine of the BBQ
A BBQ and celebrity chef campaign smashed growth targets for this Argentinian wine brand.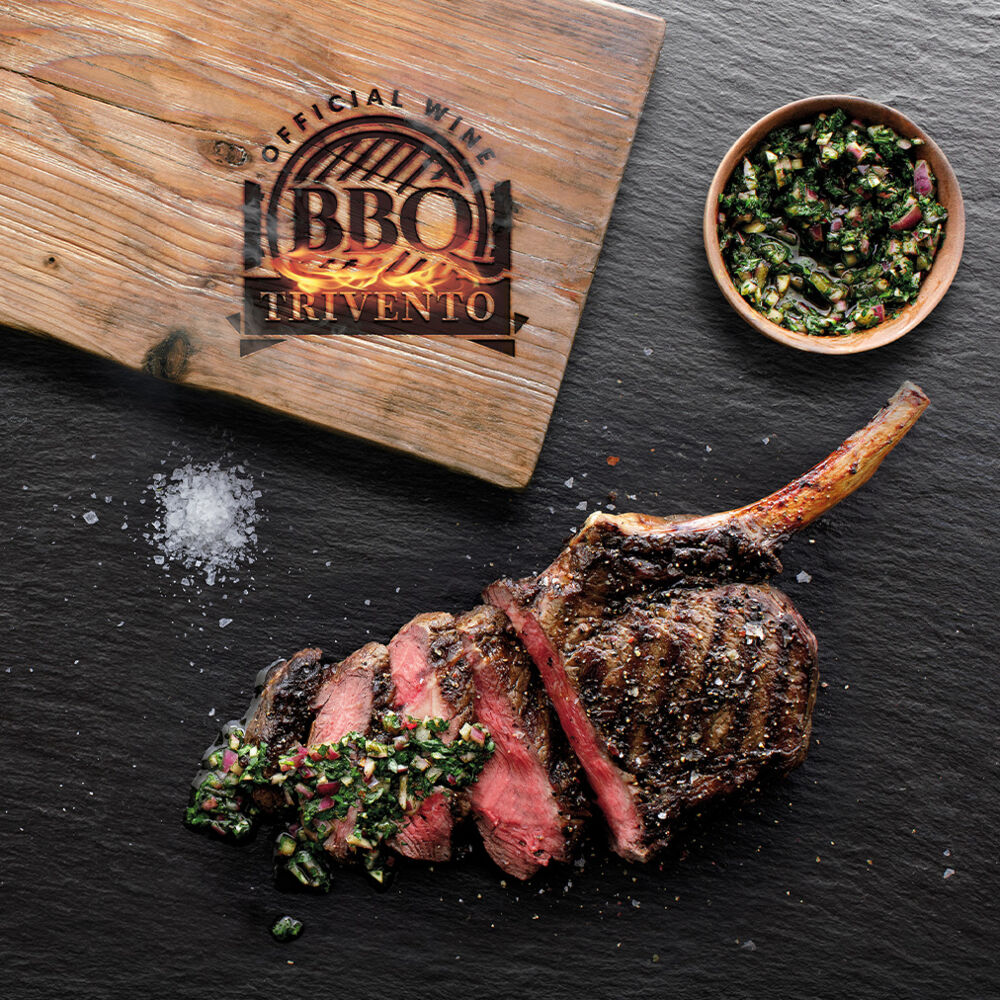 Trivento wanted to increase their growth on volume and value by 5%.
They asked us to develop a strategy and positioning, to continue their unrivalled growth within the wine category. We'd already given them a 188% sales uplift as the wine Official Supporter of Premiership Rugby – and Trivento wanted us to recreate this success in a fresh new way.
Our solution? Position them as 'Official Wine of the BBQ'
With the biggest market for Argentinian wine shown to be men aged between 25 and 35, we created a BBQ-focused positioning. And rather than go the much-travelled route of recipe ideas, we took our inspiration from social media 'hacks', and empowered our audience with bite-sized BBQ tips.
Cross-track media campaign
With our core market a confident, social, urban 30-something, we created an eight week campaign which ran on cross-track sites in major city centres.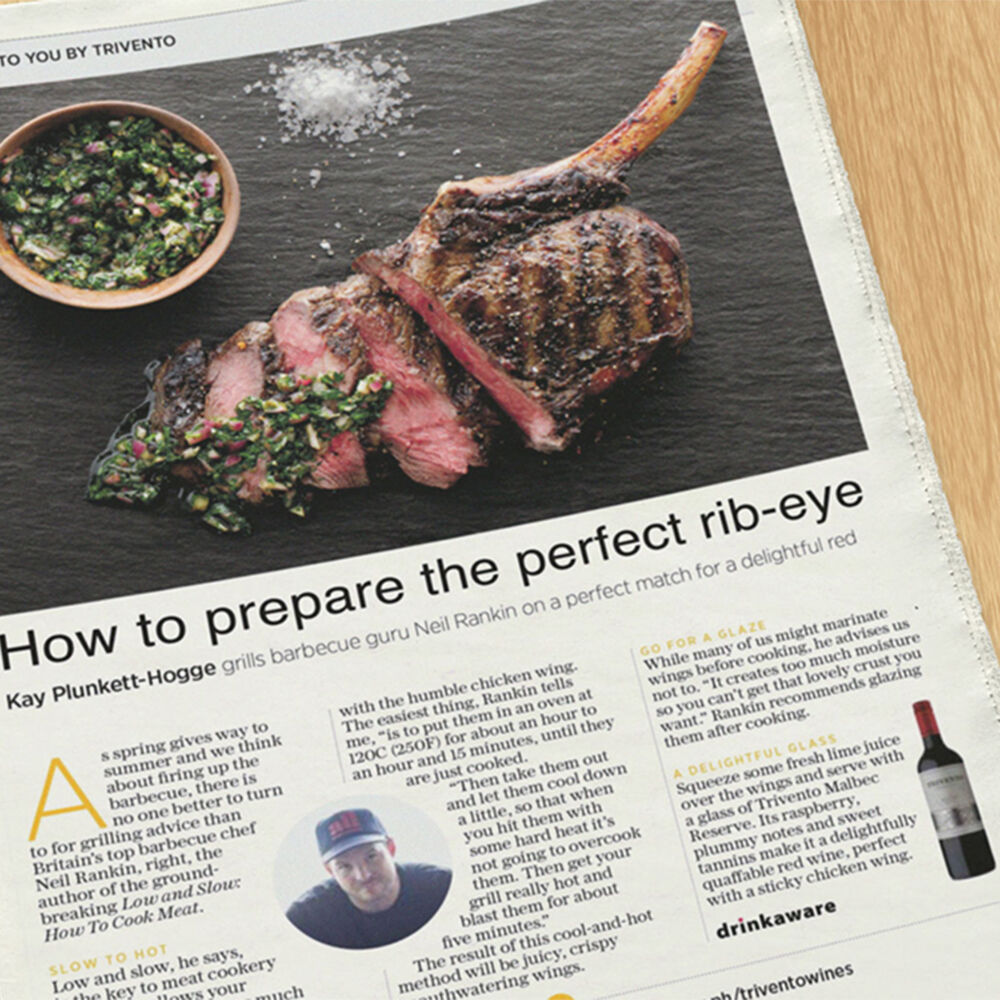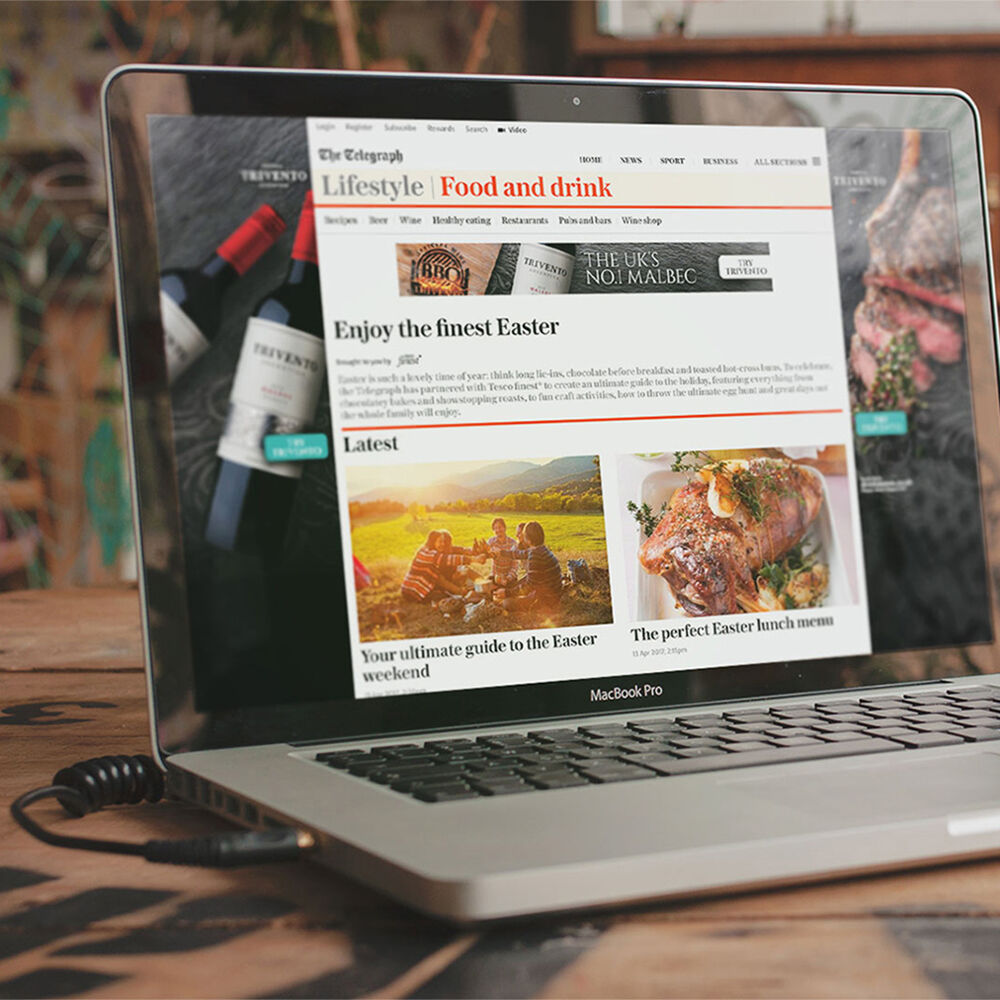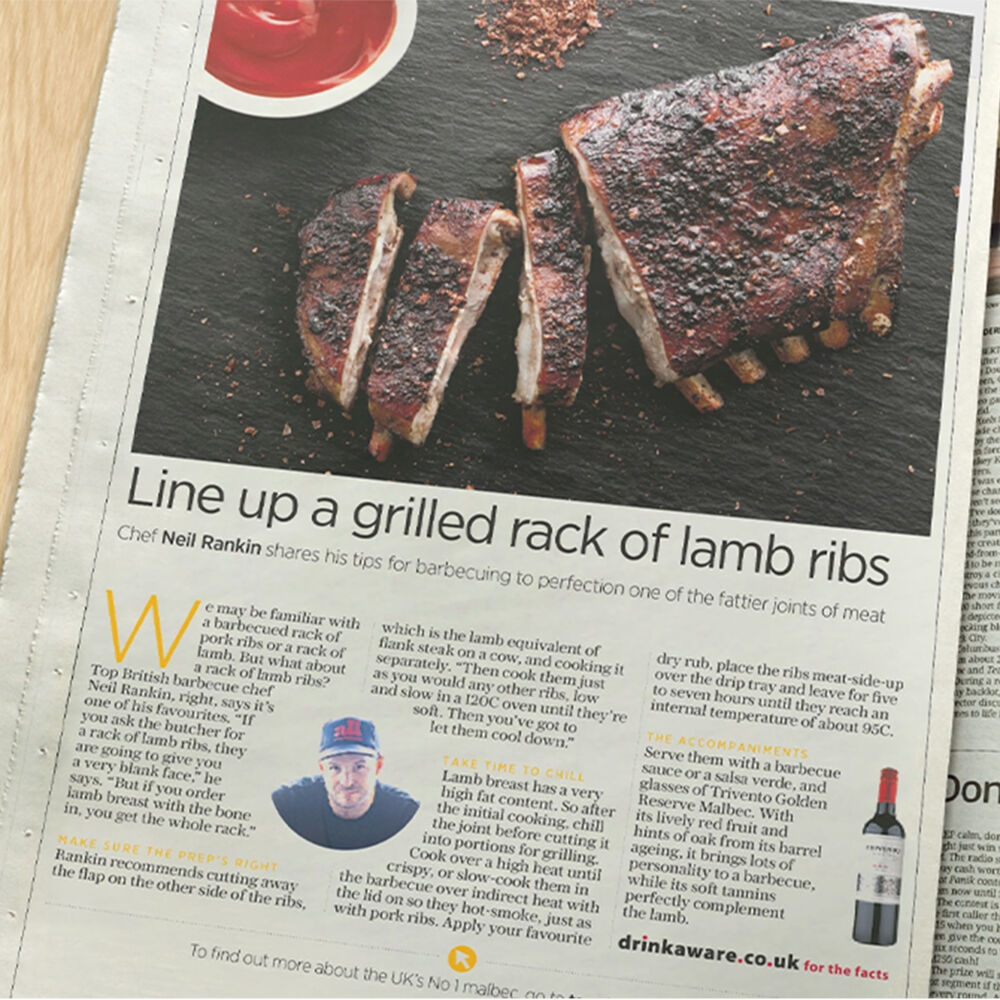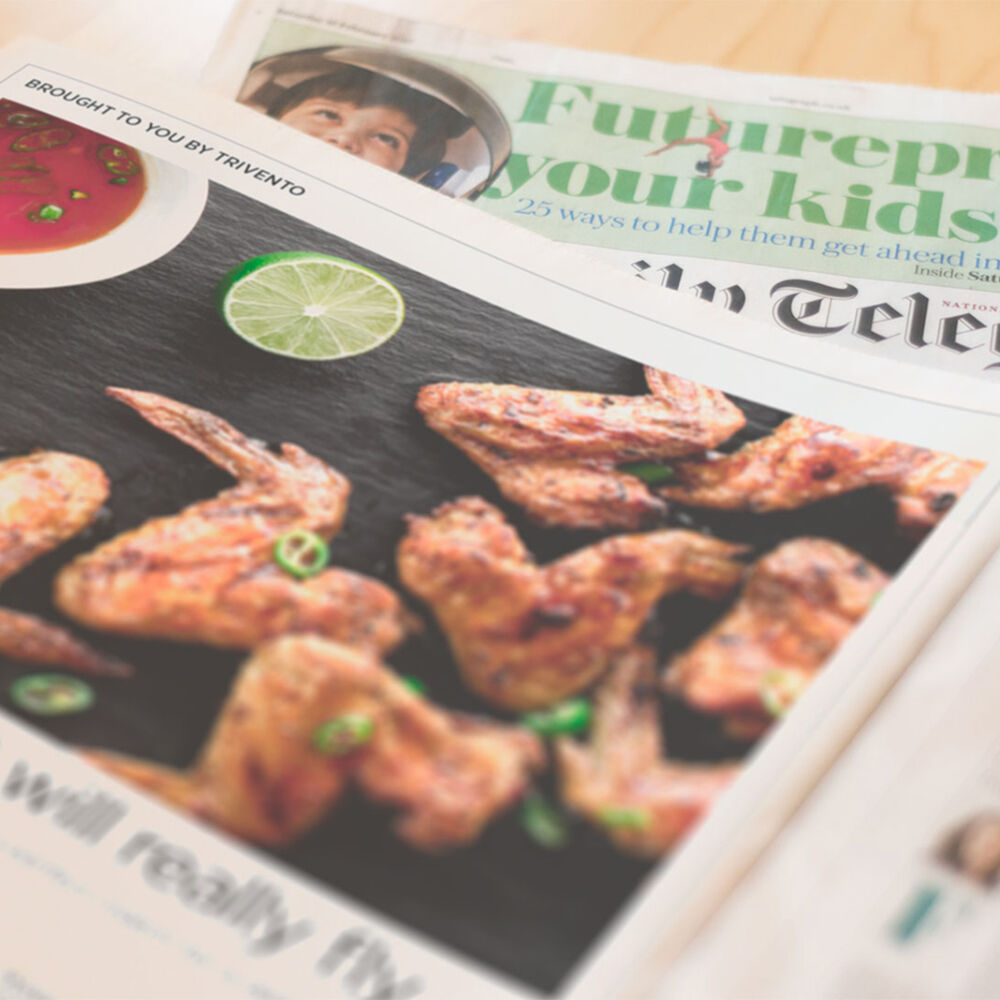 Celebrity chef editorials
We worked with award-winning chef Neil Rankin, and created three quarter–page editorials in the Telegraph – targeted to optimise Bank Holiday spend.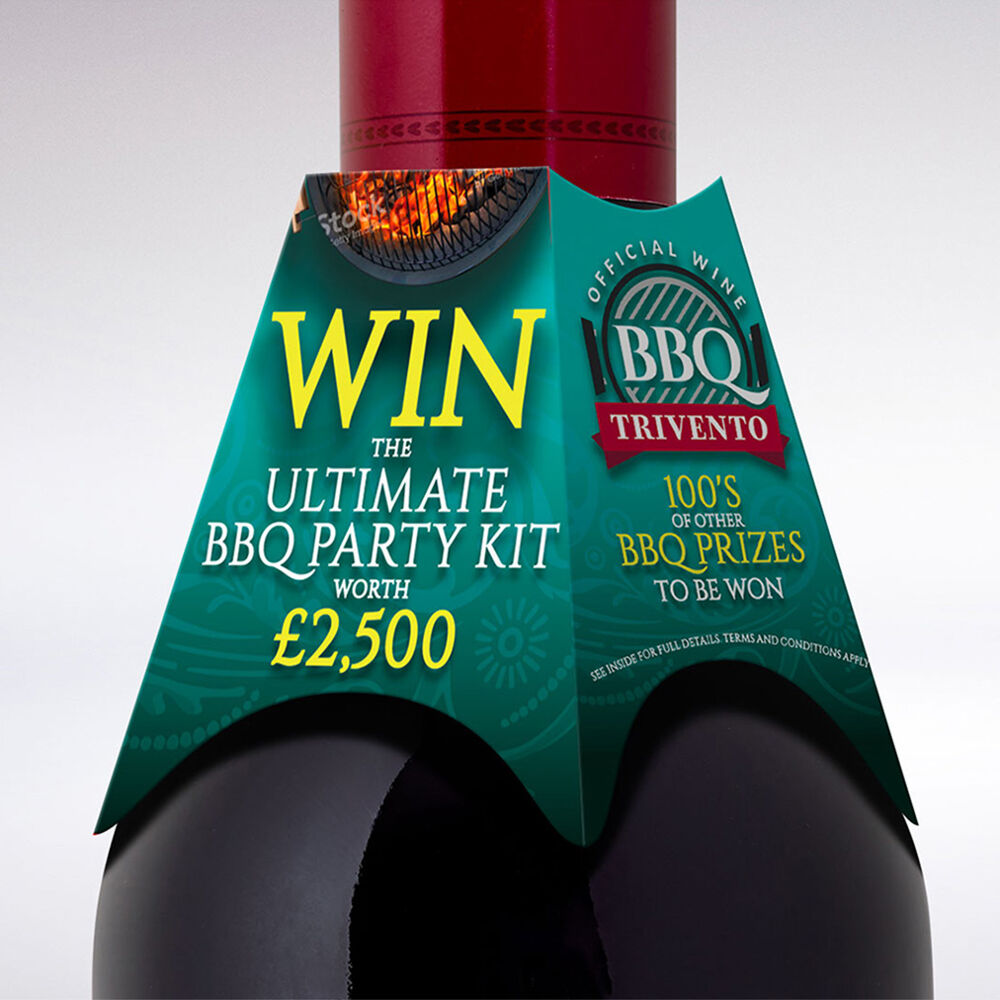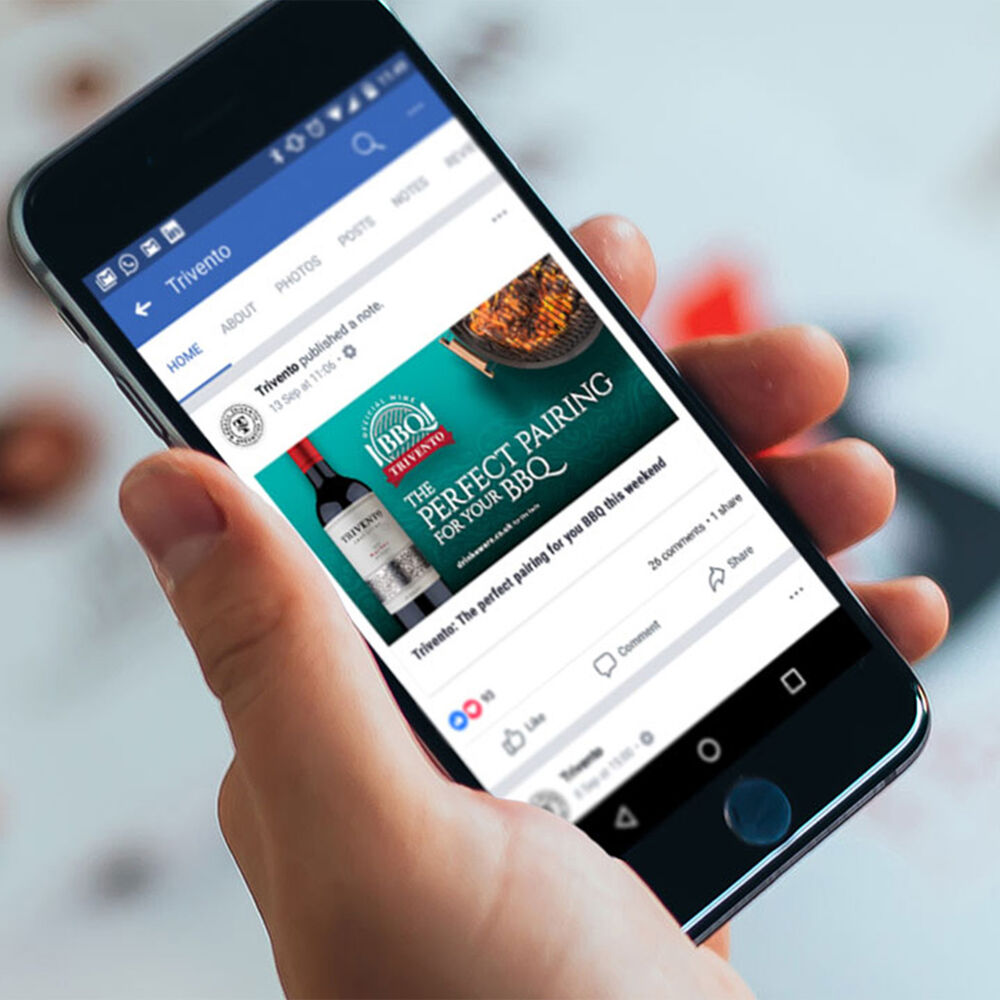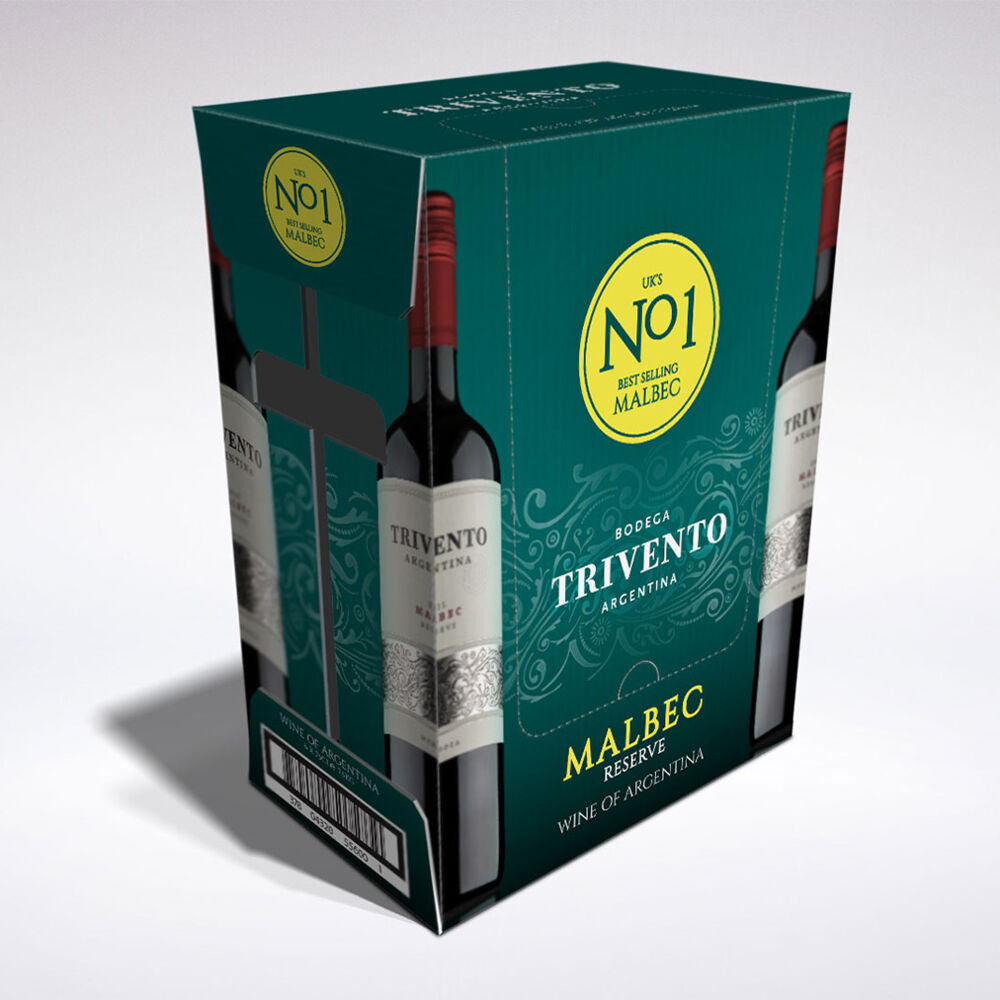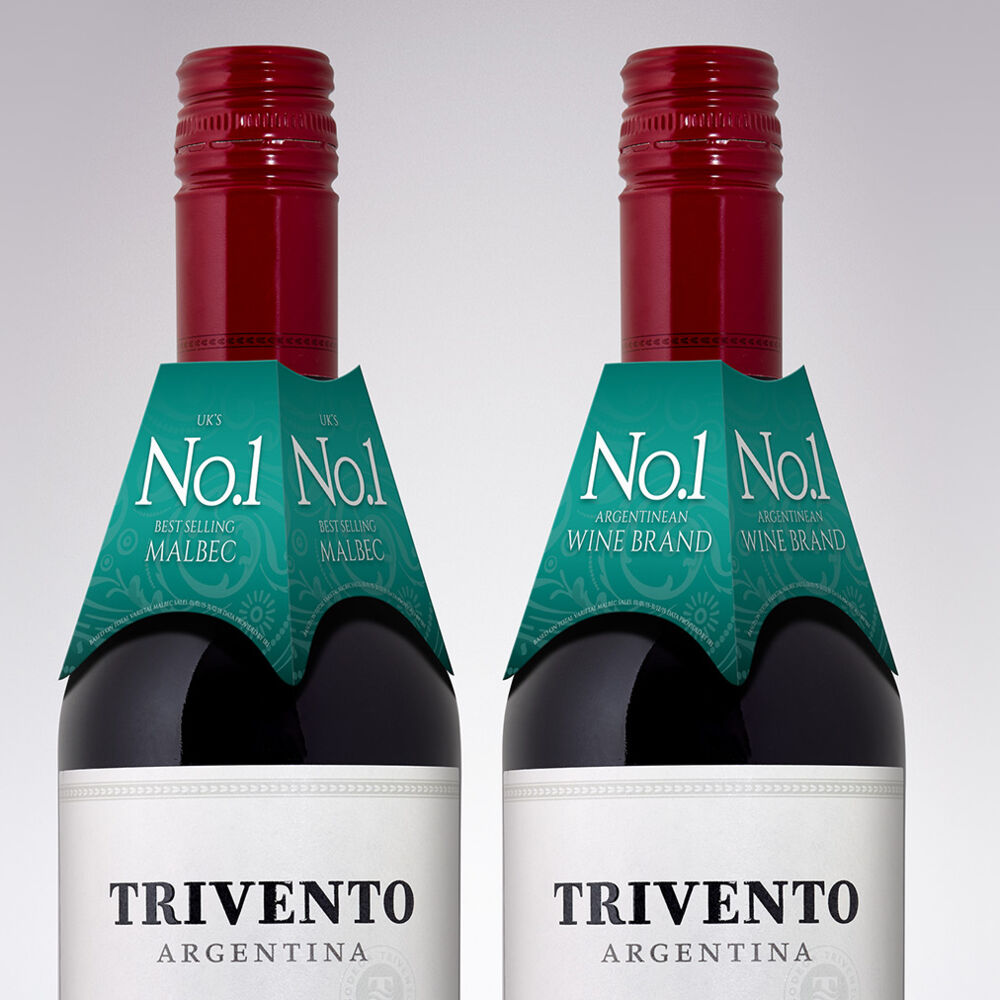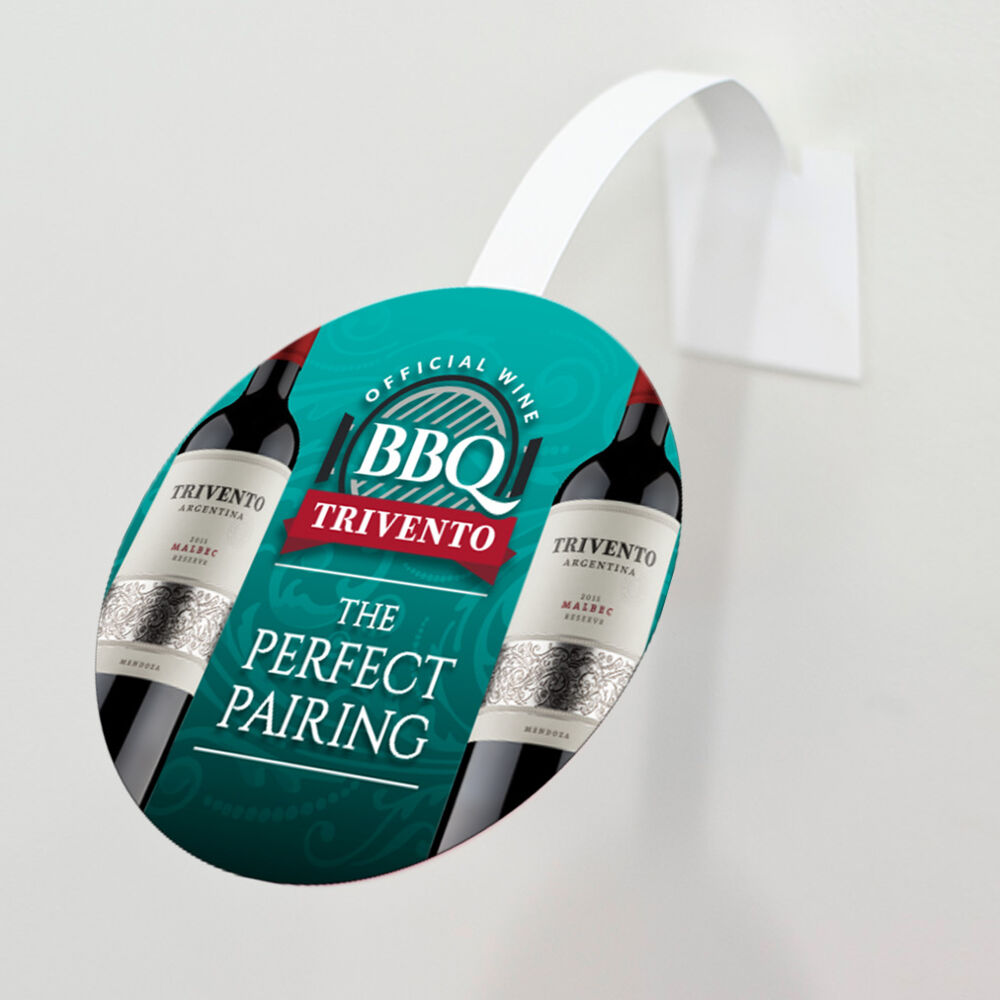 Shopper promotions
A promotion on 1.5 million bottles gave shoppers the chance to win the ultimate BBQ kit, plus hundreds of BBQ-related prizes from John Lewis.
Launch event
Targeting the May Day bank holiday, we invited 30 VIP guests for a night of wine tasting and a masterclass in open-flame grilling, at Neil Rankin's famous Soho grill restaurant, Temper.
Each guest left with a goodie bag including a bottle of Trivento wine, and insider tips from Neil.
Anyone who couldn't attend the launch event received a bespoke 'launch box' the next day, containing a bottle of Trivento, plus branded BBQ utensils.