We are very proud to have recently launched a new promotional website for Monster Energy.
A fantastic loyalty program opened up to consumers of Monster Energy in Germany. Monster offered a variety of exciting prizes varying from a Boombox, BMX bike, Guitar, Skateboard and the chance to win tickets to attend a Kontra K exclusive concert. Consumers would register for an account, collect and enter the unique token codes found in the ring-pull to gain their Claw points. They could then redeem the Claw points for content, merchandise or entry to the grand Prize Draw.
Each prize is distributed to consumers who gain and redeem the required number of Claw points for that prize. Initially kicked off in Germany, the promotion could be implemented across various other European territories.
The promotion was built in partnership with VCG, the fixed-fee risk specialists.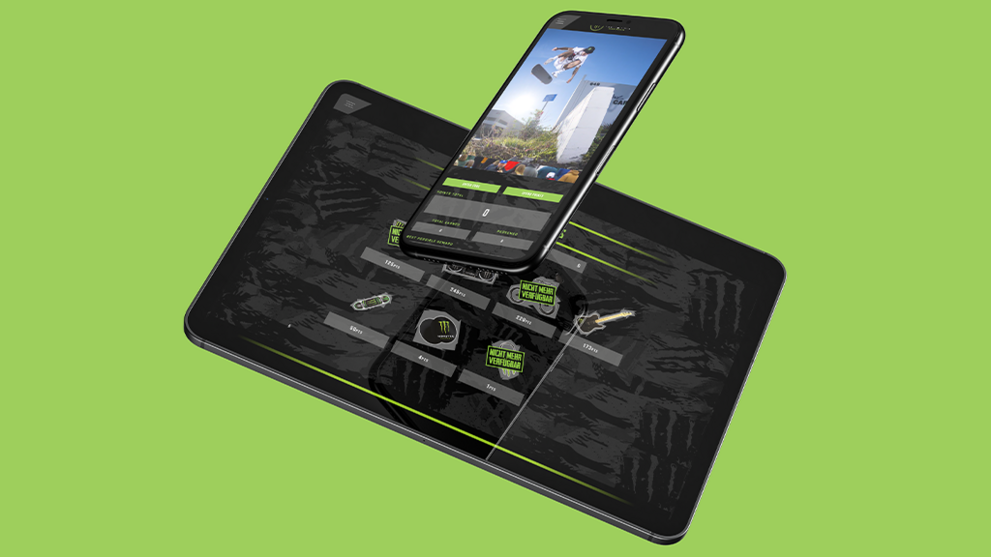 Grand Central develops promotional, reward and corporate websites as part of integrated campaigns for some of the biggest brands and organisations. For help with planning, designing and building your digital requirements please contact us at

hello@grandc.co.uk / 020 8546 0150