August was a relatively quiet month with all the summer travel and holidays. However, we captured some exciting retail promotions from Jägermeister's 'Freeze to Win' promotional bottles to McGuigan Wines offering a sustainable grand prize, and Coca-Cola's entrance into the meta-verse.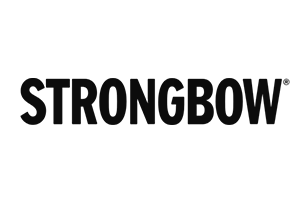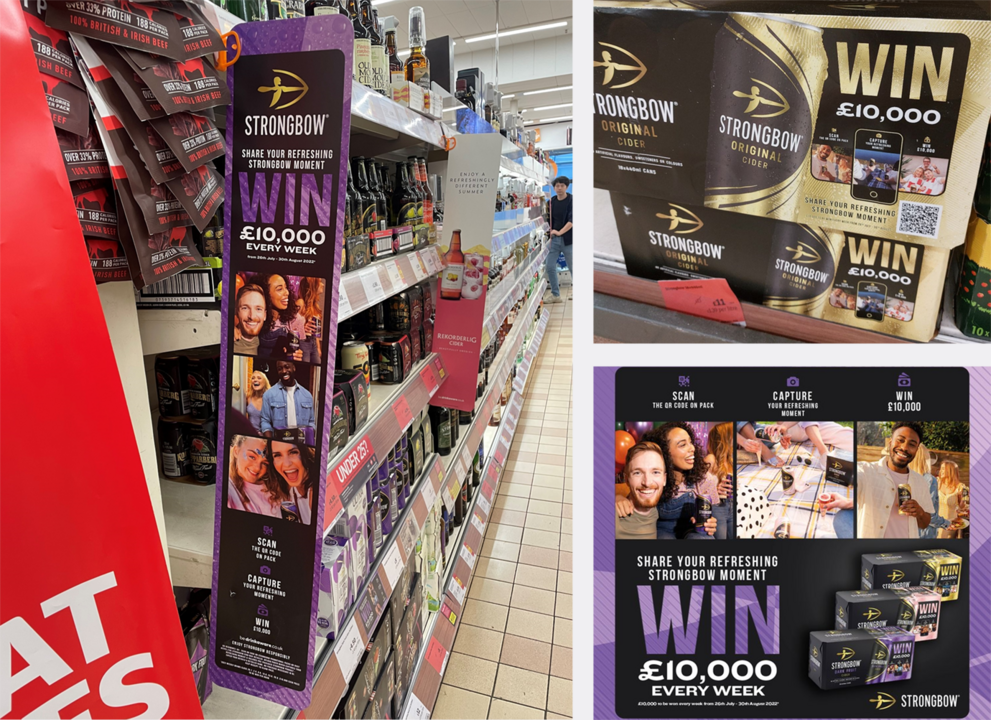 Win £10,000 every week
Example consumer imagery works as a strong visual hook as well as the cash prize.
An off-trade promotion requiring consumers to scan codes on promotional packs in participating retailers, take a photo, upload it and enter their details for a chance to win.
A weekly draw was held each week, for 6 weeks, where winners won a cash prize of £10,000 each.
Strongbow used bold POS across retailers to amplify the promotion.
Presumably the consumer content generated will be utilised in future comms.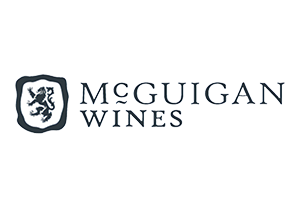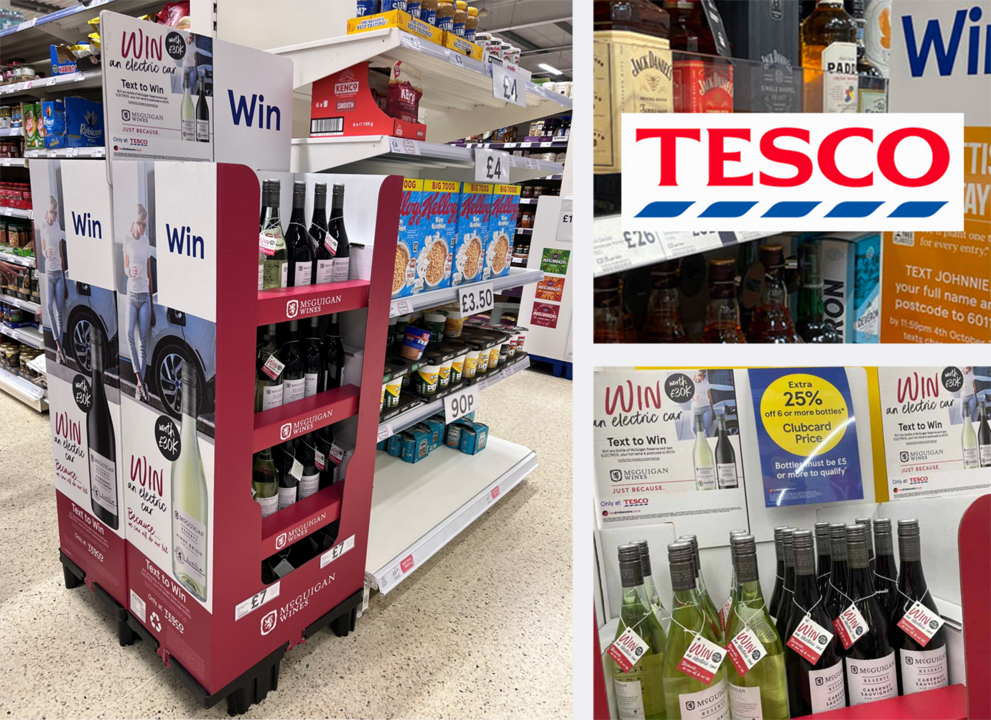 Win an electric car
Simple, single prize offering is refreshing, but surprising association of alcohol and driving!
McGuigan Wines ran FSDUs across several Tesco stores, promoting an instant win offer.
Simply reinforced with neck tags.
Shoppers were to text the keyword 'ELECTRIC' followed by a space, their name and postcode to a given number. Consumers then would receive a link to upload of photo of their receipt.
The prize was the winner's choice of a new electric or hybrid car to the value of £30,000.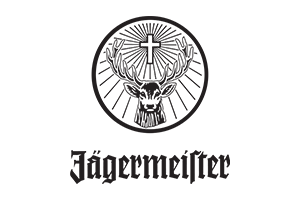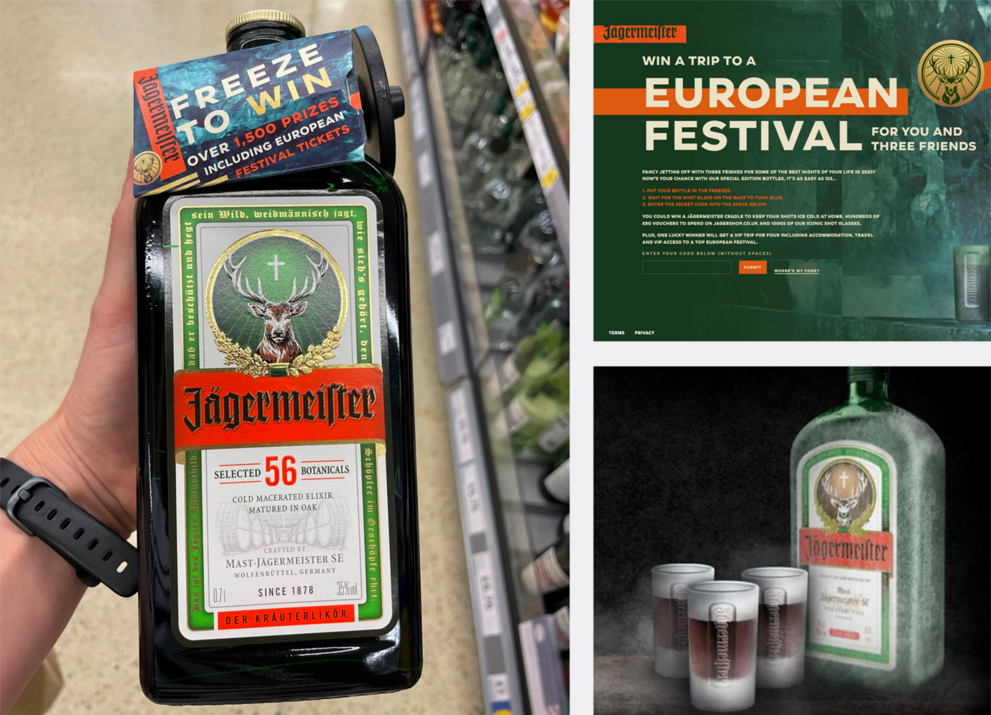 Freeze to win
Novel mechanic not only provides for excitement and social sharing, but also serve inspiration.
Jägermeister crafted neck pieces for their promotional bottles with a neck flag.
Consumers were instructed to freeze their bottle and look out for a unique code, hidden on it to be revealed when it reached an optimum temperature.
Once the code is visible, the consumer will be informed on the bottle to visit their promotional site and enter their secret code and contact details for a chance to win.
1,500 prizes were offered, including European festival tickets.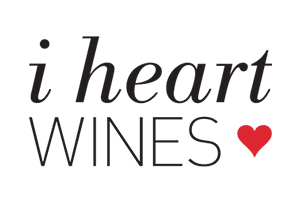 Win a trip of a lifetime
Aspirational imagery on POS achieves good cut-through in-store environment.
I Heart Wines promotional communications were designed to emphasize the iconic heart – right down to the QR code.
Consumers were required to scan the QR code to visit the brand site and complete their details for a chance to win a holiday themed prize.
The grand prize was a holiday of a lifetime, to the value of £8,000 including meals, drinks, excursions, attractions, treatments and car hire.
Runners up prizes included 3 x spa days for 2 people, 3 x wine for a year, 30 x spirits for a year, 40 x branded totes & prosecco and 125 x bottles of I heart Gin.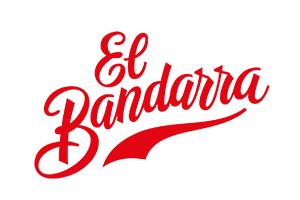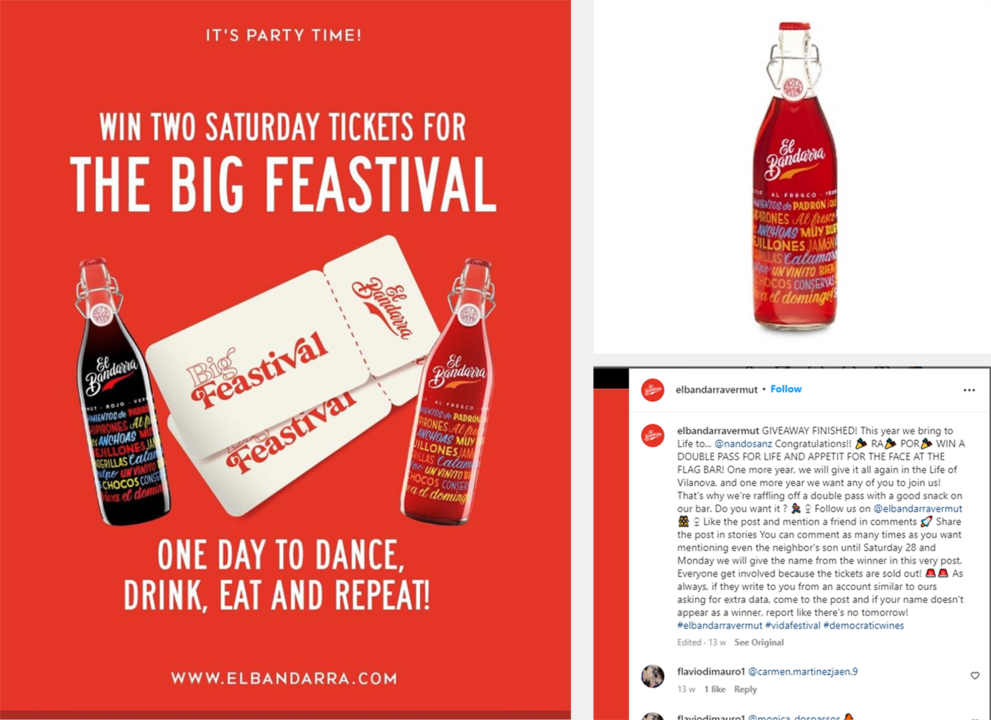 'One day to dance'
Simple occasion-related, aspirational prize offering to guarantee appeal.
Social media users were invited to follow, like, share and mention a friend in the comments, on the post, for a chance to win 2 Saturday tickets for The Big Festival. The festival in the Cotswolds is packed with family entertainment.
This was run on Instagram, supported by paid promotions to appear on Instagram stories. [when scrolling across]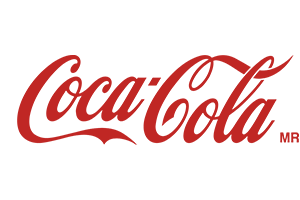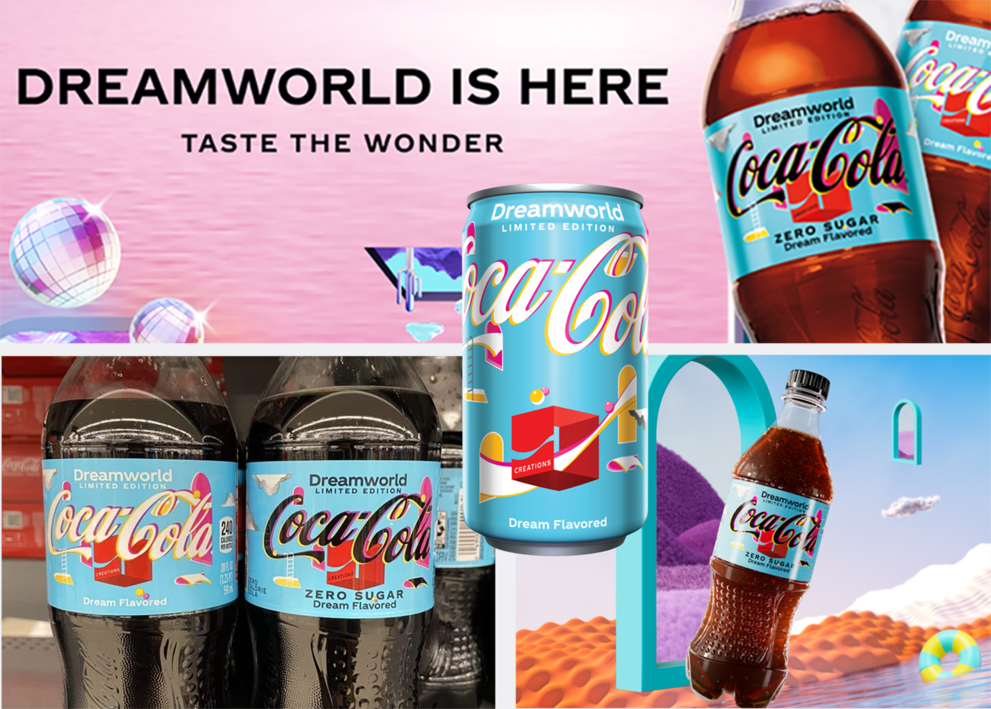 'Dream World'
Raising the bar for brands to provide digitally Immersive experiences.
The limited edition drink was created to 'explore the realms of the surreal, the imaginary, and the otherworldly'.
To create a Dreamworld experience, Coca-Cola took consumers into a 3D virtual AR music experience, where they could unlock games and see avatar DJs spinning tracks'.
This was accessed simply via a QR code on the promotional cans and bottles.
Coca-Cola also partnered with DressX, a digital fashion store to create dream world – inspired outfits to wear in the meta-verse.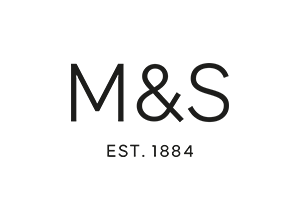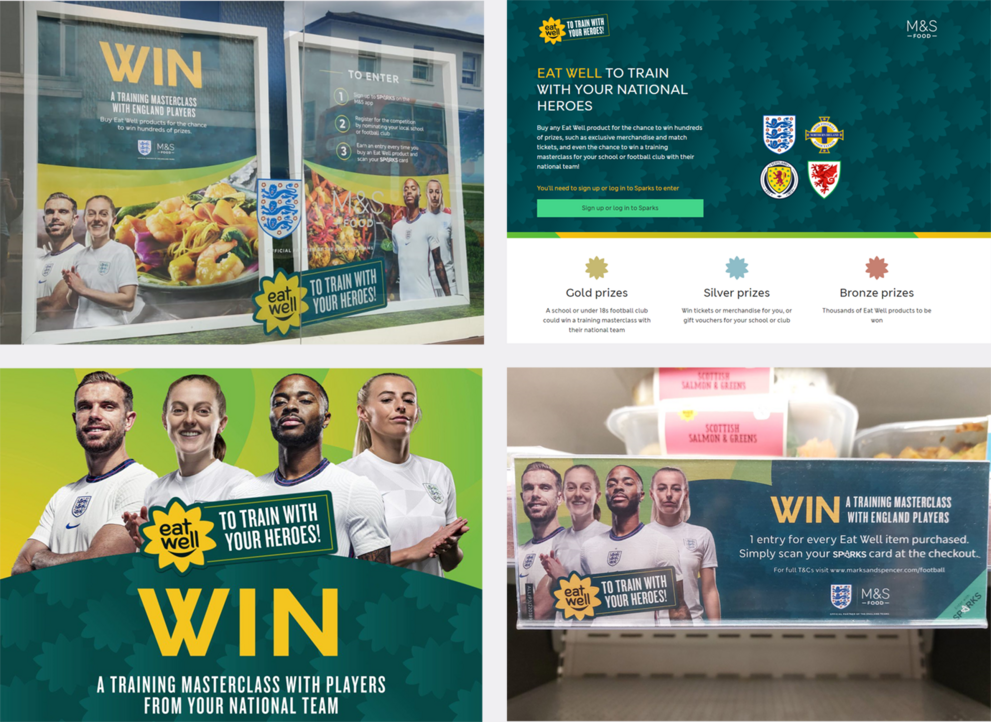 Masterclass with nation players
With recent months of international sport, the consumer incentive provided a strong and relevant hook.
M&S launched a collaboration for its Sparks reward programme with national teams, to help encourage sign-ups and healthy eating.
Shoppers were invited to register the details and nominate their preferred local school or football club to be given the chance to win prizes.
The grand prize for the nominated school or club was a training masterclass with their a favourite player from either the men's or women's teams from England, Scotland, Wales or Northern Ireland.
Other club prizes included match tickets, kits, equipment, signed merchandise and Eat Well products.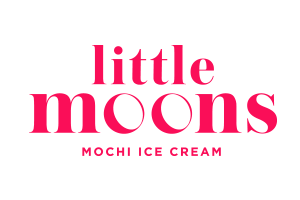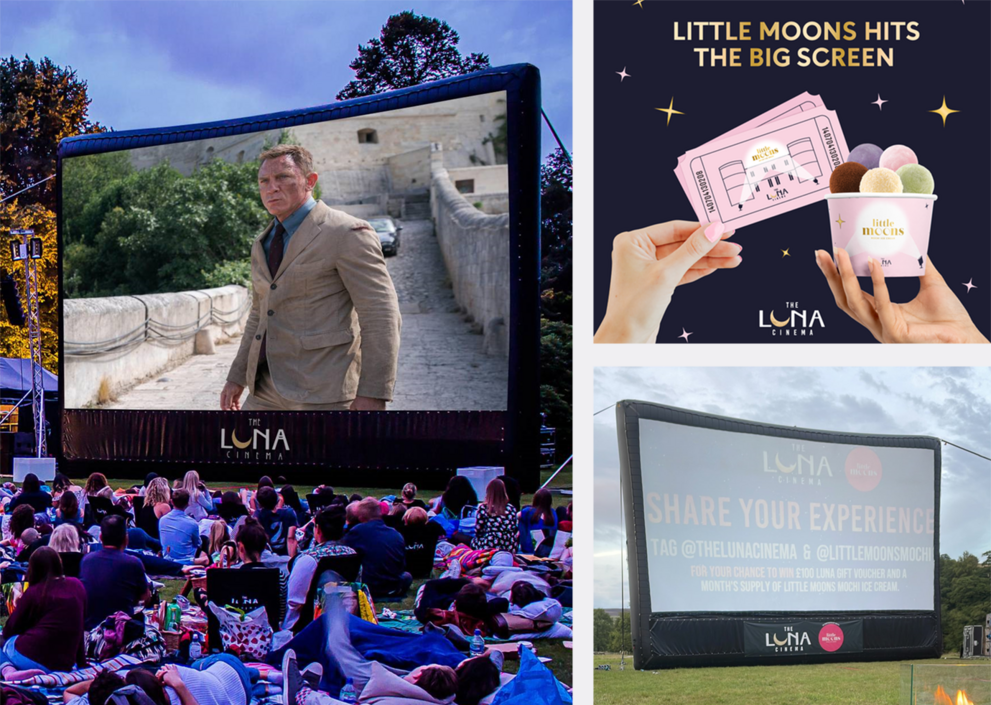 The Luna Cinema
Sweet lunar/moon themed brands tie-up to support a naturally relevant collaboration.
Little Moons collaborated with the Luna cinema to offer 150 screenings at more than 40 UK locations, where anyone can visit their site and purchase as many tickets.
As part of the experience, consumers enjoyed food and drink, upgradable seating options including VIP sofas, brand new two-seater double deckchairs and a variety of film genres to choose from.
Consumers were also offered the chance to win £100 worth of Luna Cinema vouchers and a month's supply of Little Moons, simply by sharing their experience – tagging the social media accounts of the two brands.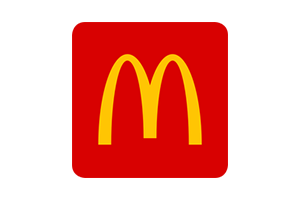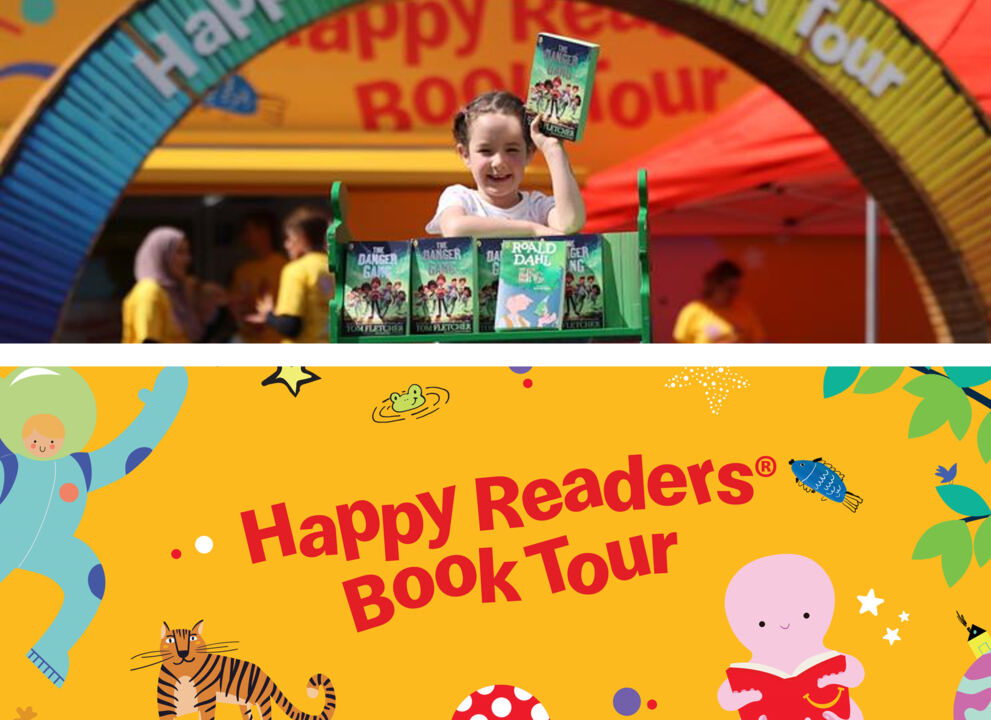 Happy Readers book tour
An attractive and newsworthy investment in the brands' valuable kids market
McDonalds is running a book tour around the UK and Ireland to give children from 16 areas with lower literacy rates, access to books.
The bus is touring through August and September, providing a canopy activation space, complete with deck chairs, bean bags and bubble machines.
Wrapped in child-friendly stickers and themed with the characters from popular books, the bus provided free books for kids to read.