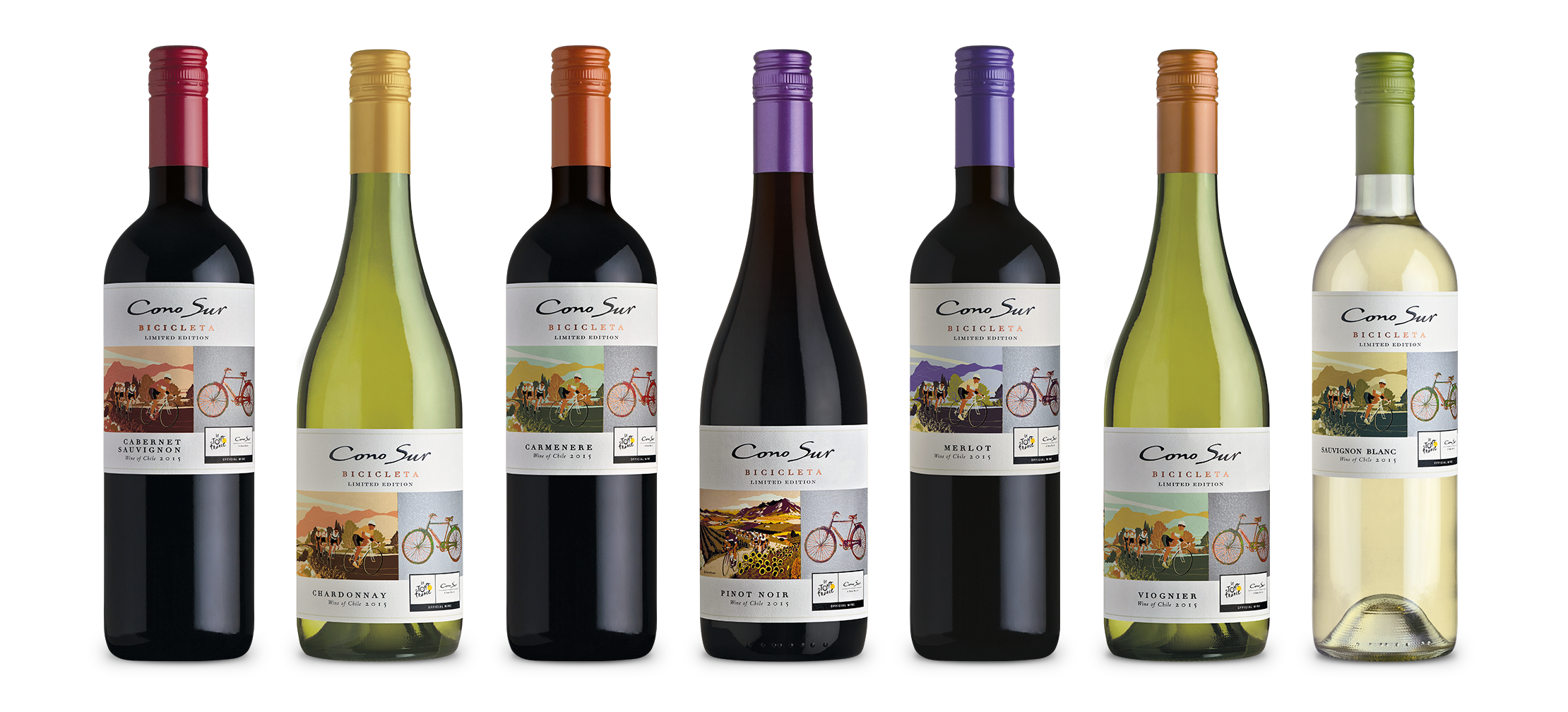 Engaging shoppers through limited edition packaging
We commissioned a cycling artist to create Limited Edition wine labels for the brand's sponsorship of Tour De France.
Celebrating the 103rd
Tour de France with…
103 bespoke gift boxes
to launch the campaign.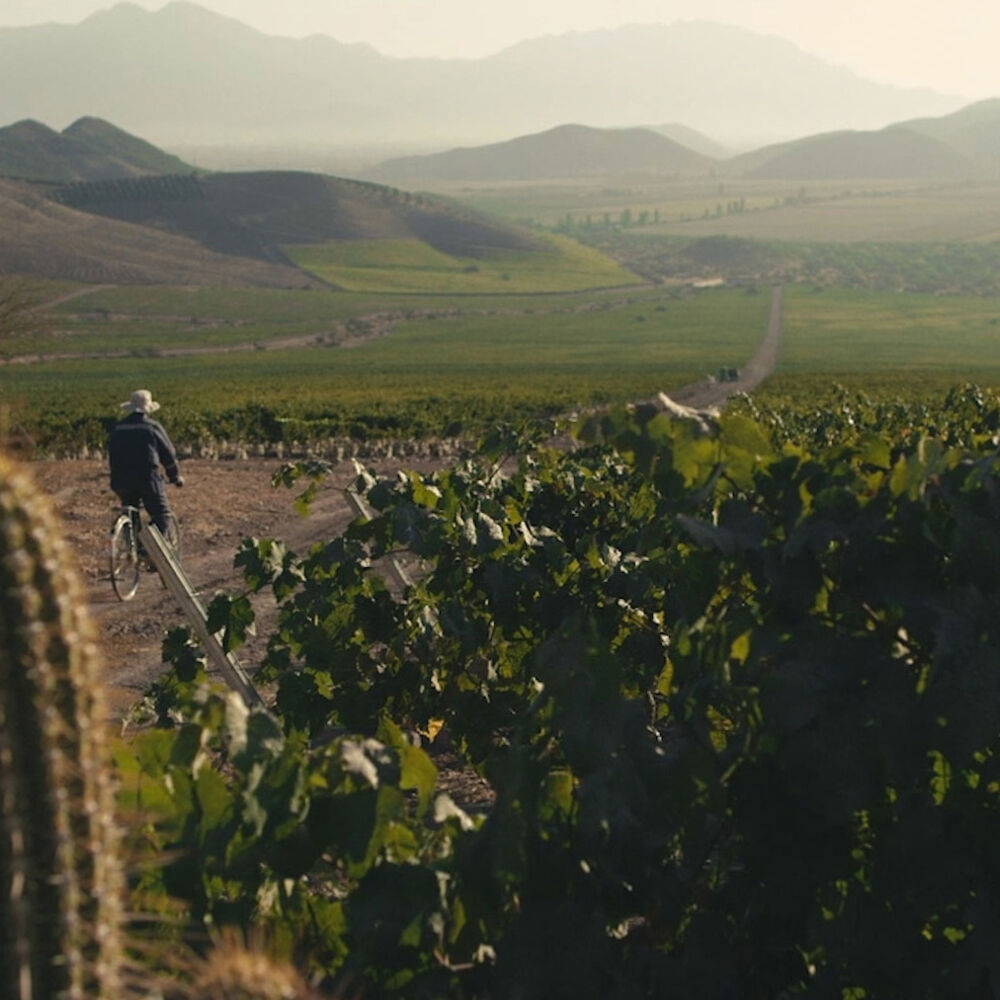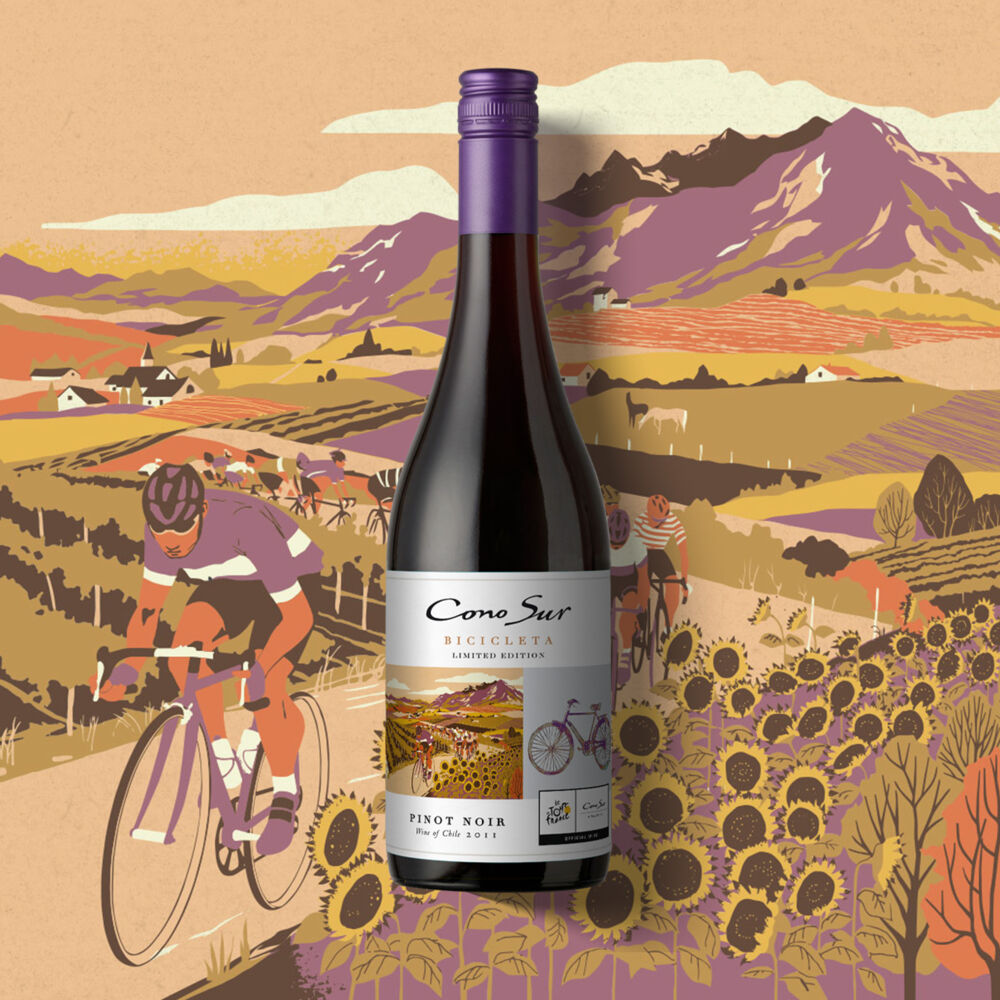 Wine brand Cono Sur wanted to get maximum mileage from their official sponsorship.
Cono Sur asked us to help them premiumize their brand, strengthen awareness, and drive sales and distribution of their Bicicleta range of wines.
Plus of course, they wanted to showcase their prestigious connection to Tour De France (a sponsorship that was negotiated by us, the previous year).
Our Limited Edition solution leveraged Tour De France's iconic relationship with art.
With research showing us that art has long played a part in creating Tour De France's legend, we came up with an exciting way to link Cono Sur's heritage with TDF's iconic status.
We commissioned Eliza Southwood, acclaimed cycling artist, to create artworks that could be turned into Limited Edition bottle labels for the Bicicleta range. Using Pinot Noir as the hero, Eliza took colour cues from existing packaging to create a cycling landscape reminiscent of a Tour stage, complete with lead cyclist and chasing peloton.
We then designed seven different labels, a case and POS to showcase the art and provide stand-out on shelf, while still being recognisable to loyal customers.
For key trade customers, we created 103 bespoke gift boxes to launch the campaign – and included a signed screen print of Eliza's art with each one.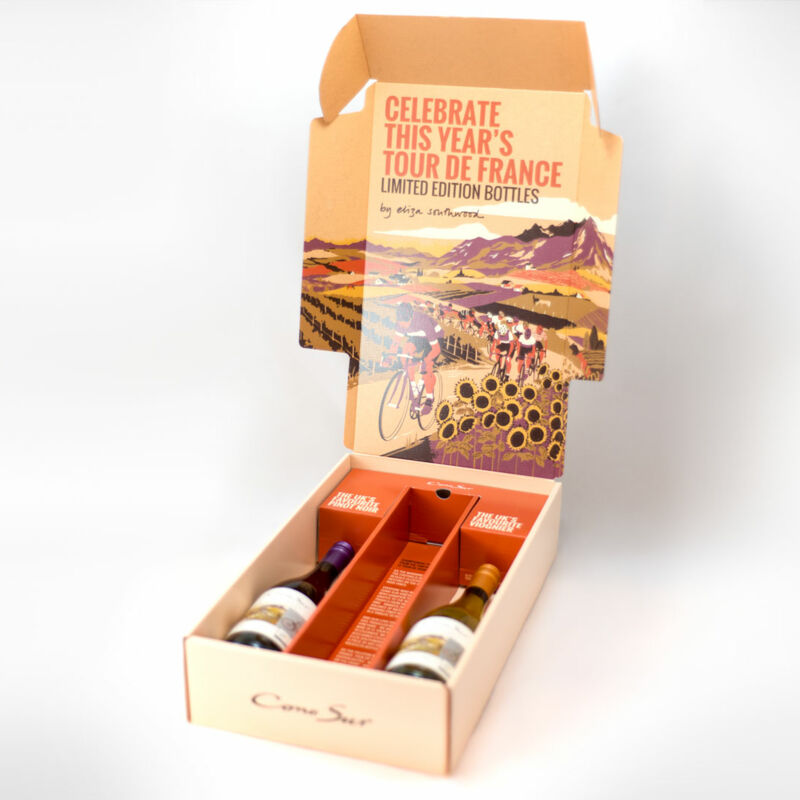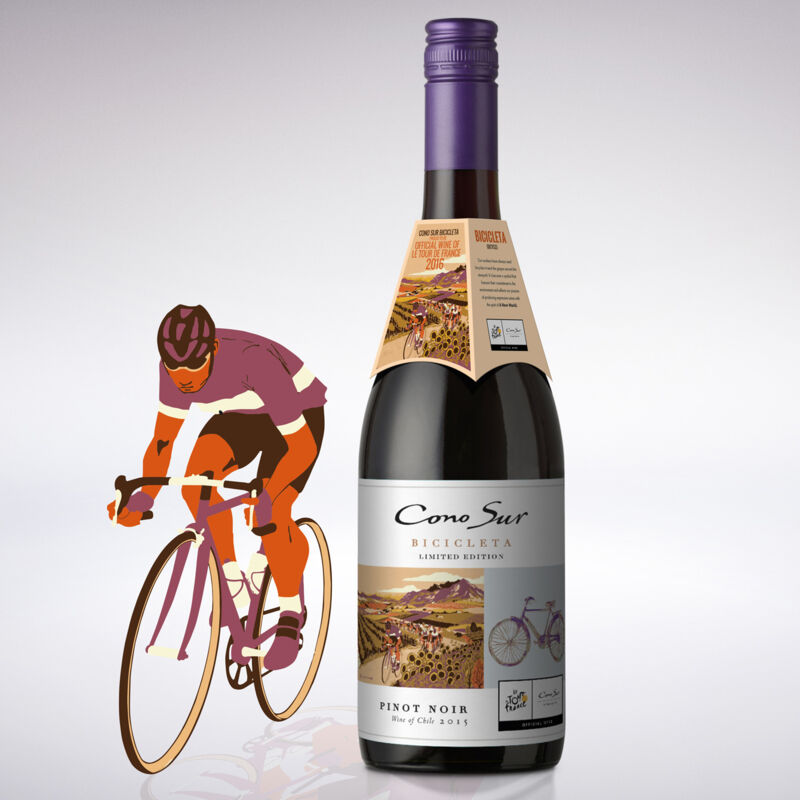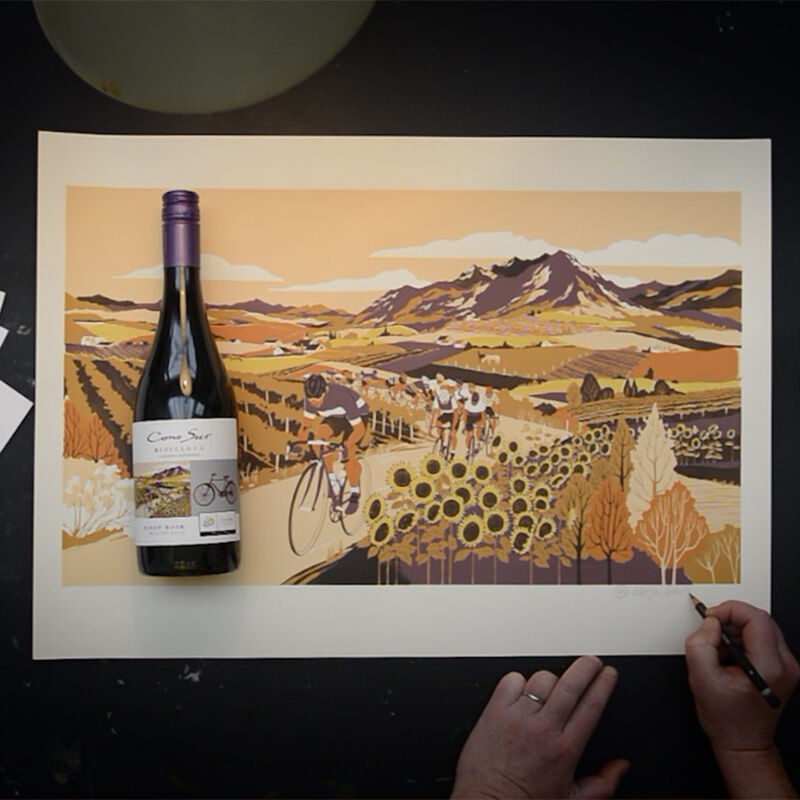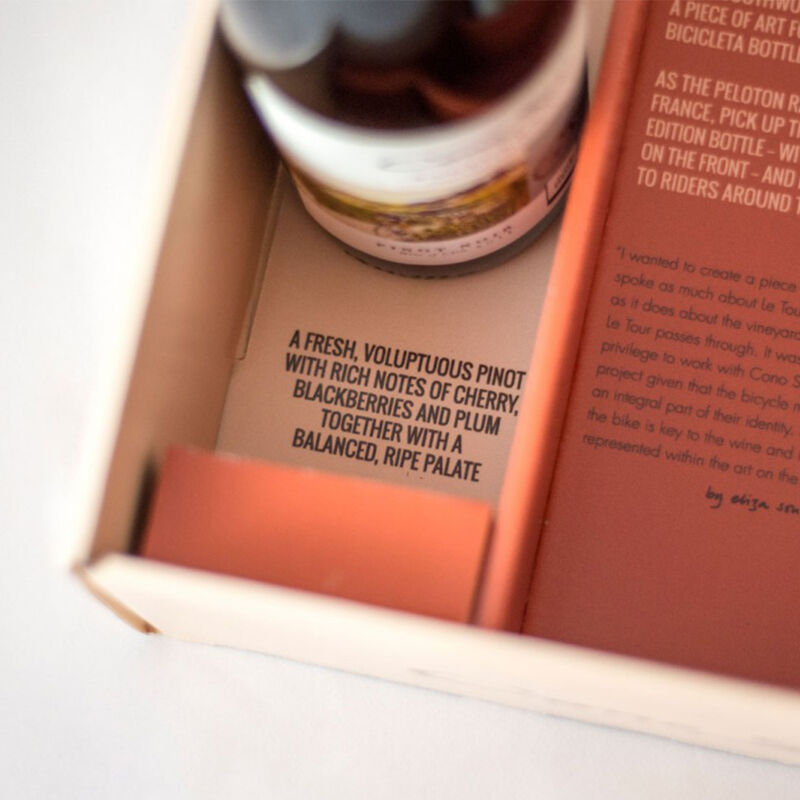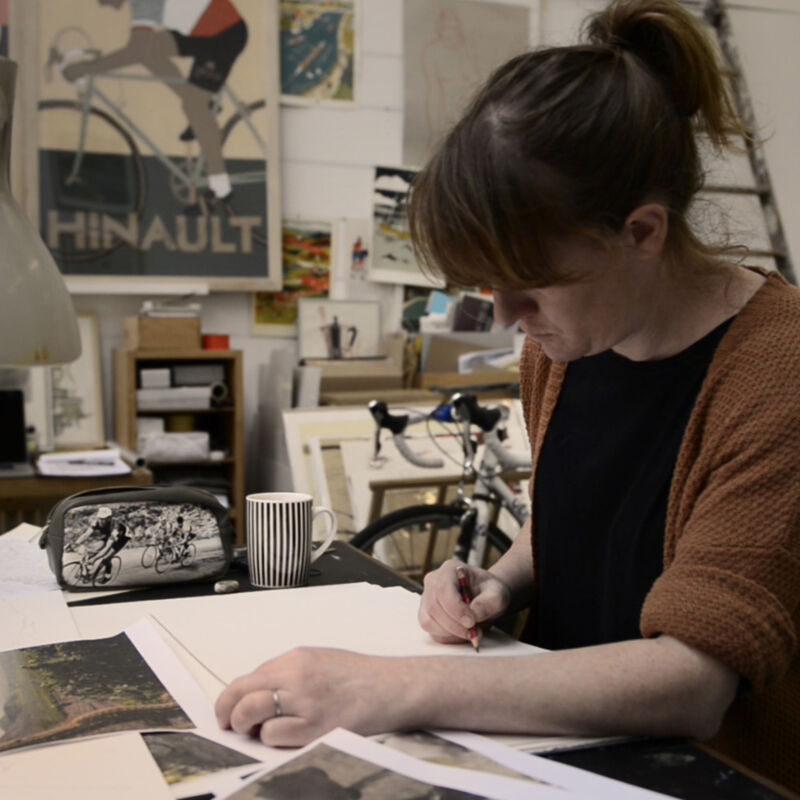 And our media plan allowed the art to breathe.
It was important to place any advertising in locations where the audience would have time to really take in the artwork.
So during Tour De France, we ran ads on 150 16-sheet and 48-sheet cross-track sites on the London Underground – as well as a Landmark media placement at Holborn station. With average dwell times of three minutes, it was the perfect platform to tell our story.
To reach audiences outside London, we created a behind-the-scenes video of Eliza creating the artwork, and showcased this via Facebook ads.