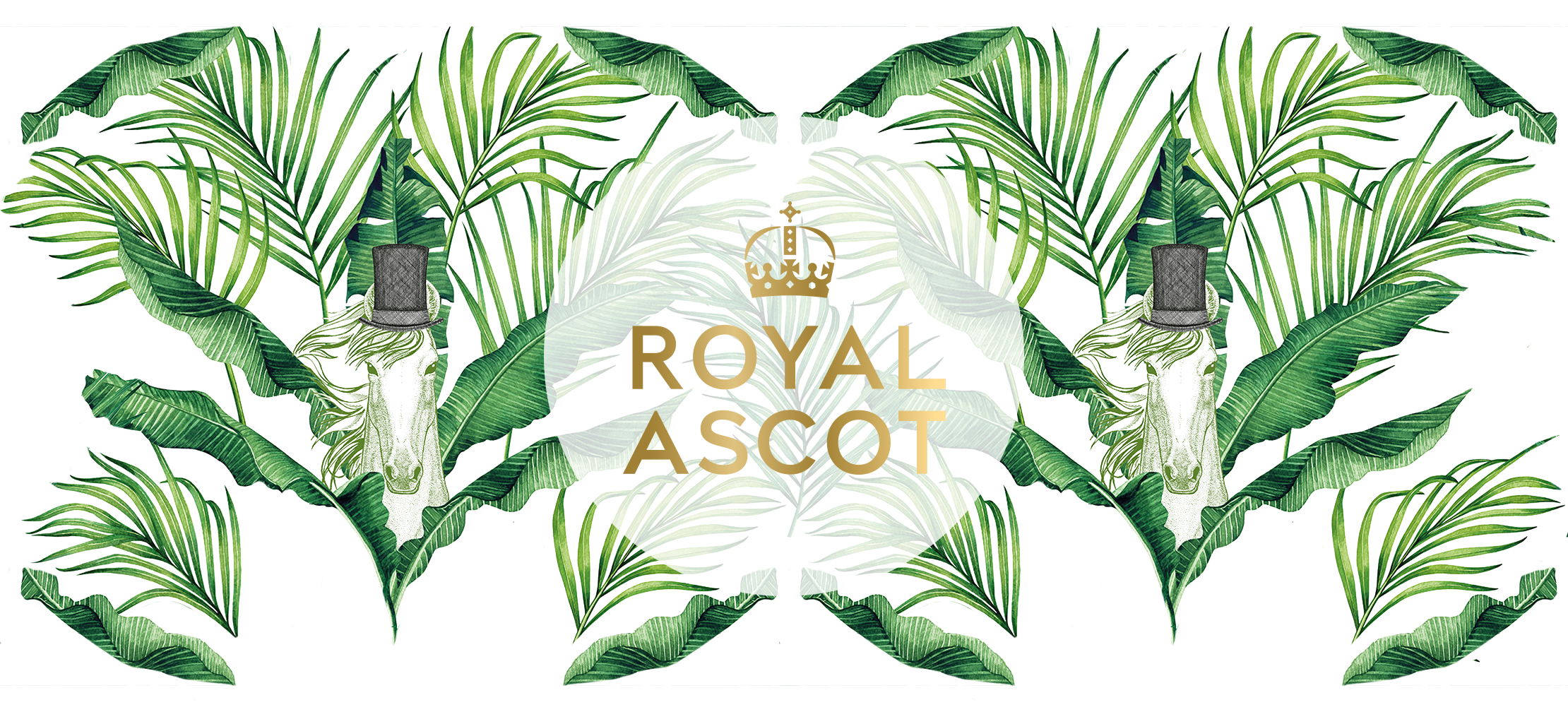 A day at the races with Royal Ascot
Planning, creative, experience design, and delivery of The Summer House – an exclusive member's hospitality suite within the Royal Enclosure.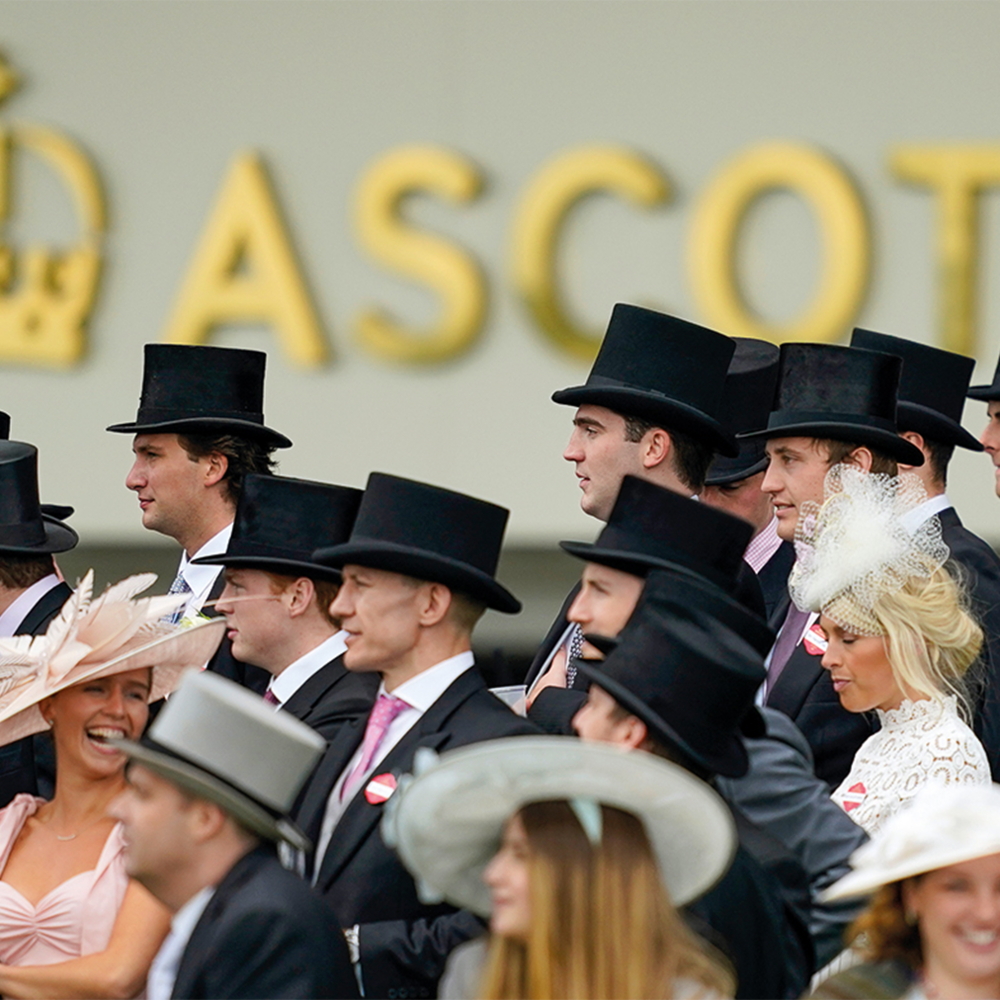 The Brief
Royal Ascot is a pillar of the quintessential British summer-time social calendar. Steeped in history and tradition, Royal Ascot isn't just about the racing, it is a week of elegance, fine dining, where fashion, food and fizz meet in perfect luxurious harmony. 300,000+ racegoers attend the event each year to revel in the atmosphere and rub shoulders with society's high profile figures.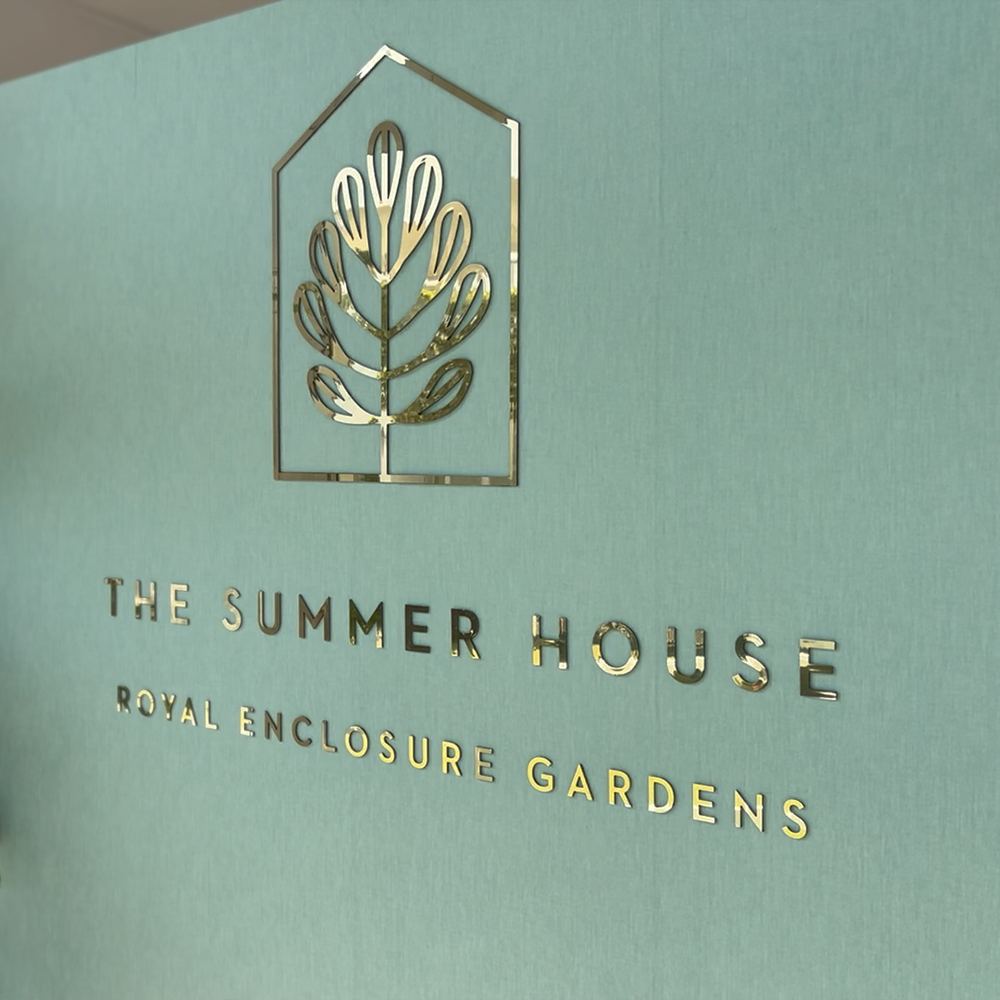 An exclusive space catering for 160 VIP guests per day
Situated within the most exclusive part of the Royal Enclosure, The Summer House has a superb vantage point of the winning post. This exclusive site provides (160+) guests per day with a private indoor lounge experience together with some outdoor seating to enjoy an elevated view of the winning post.
The client's brief was to transform the interior of The Summer House by bringing braver, bolder and lighter styles into the space.
The Experience
The ambition was to create a space where guests could relax, socialise and enjoy the vibrant atmosphere of the race action and excitement. Without losing the essence and style of Royal Ascot, Grand Central transformed a functioning marquee into a light, airy space reminiscent of a glasshouse conservatory, worthy of such VIP treatment.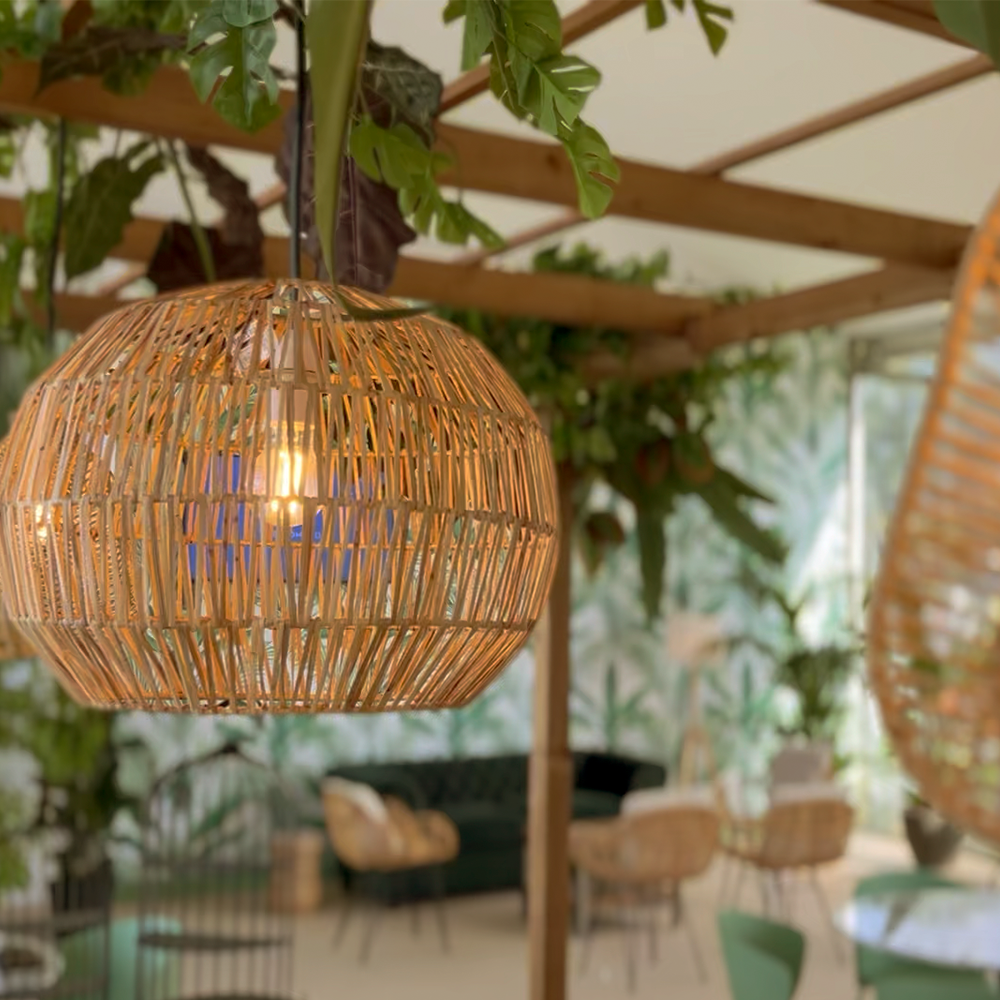 Dangling warm-lit pendant lights and rattan-style chairs enhanced various corners of the suite giving it a romantic yet fun and classic ambiance. Detailed woodwork, rich textured fabrics, lush hanging greenery and bespoke quirky wallpaper made this event space the highlight (and place to be!) during race week.
Render to Reality
We took care of every aspect, from initial concept and floor plans to precise 3D renders and event build, ensuring perfection, cohesiveness, and top-notch quality throughout.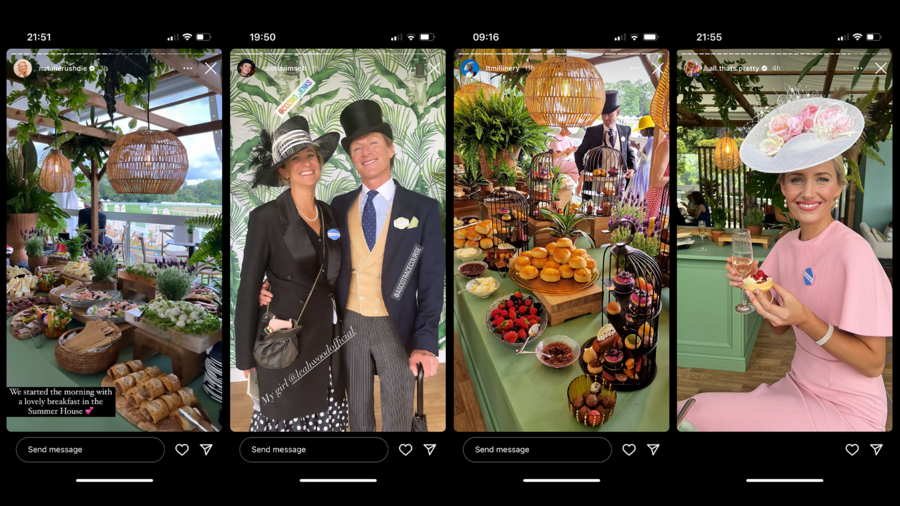 The Response
We received an overwhelmingly positive response from guests of The Summer House, with the suite forming the perfect backdrop to all of their photos.

And the suite became the setting for the Royal Ascot daily Wrap Show!
It's all about the racing and the fashion and the hospitality!
Louise Roe, Fashion Journalist & Broadcaster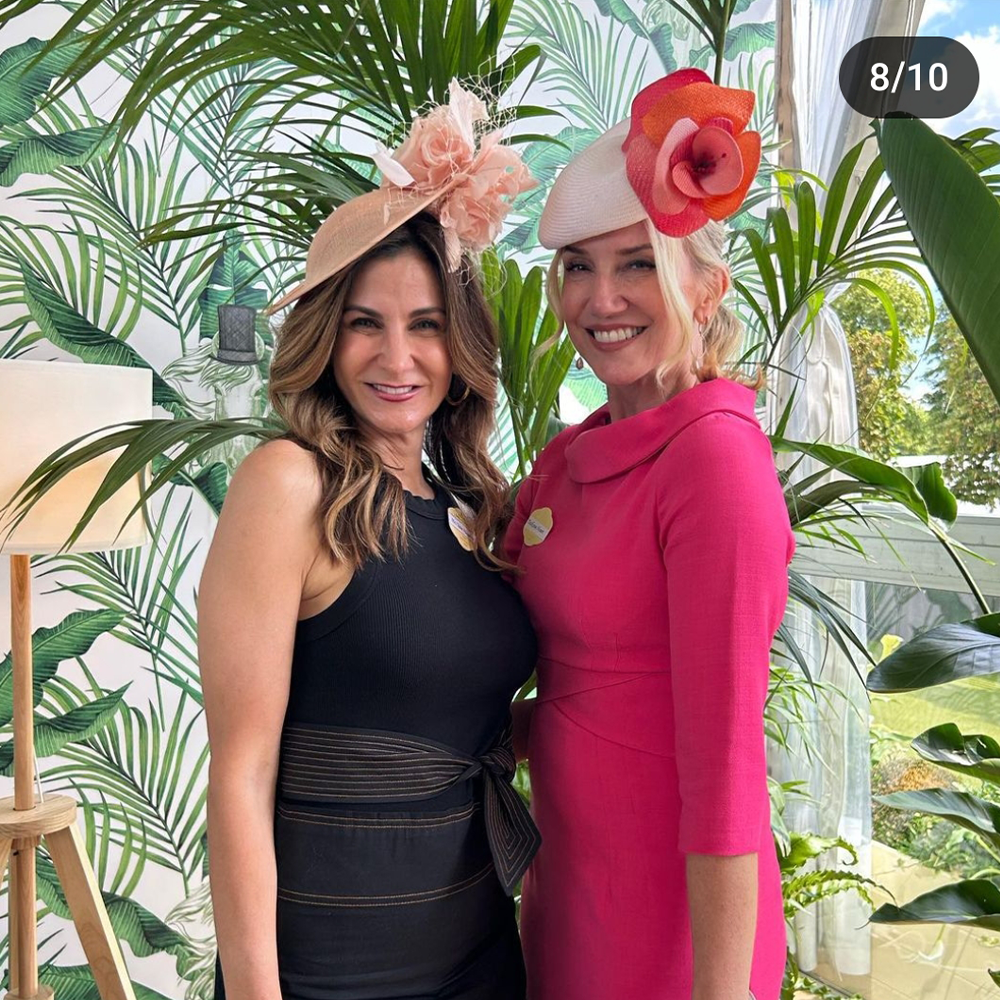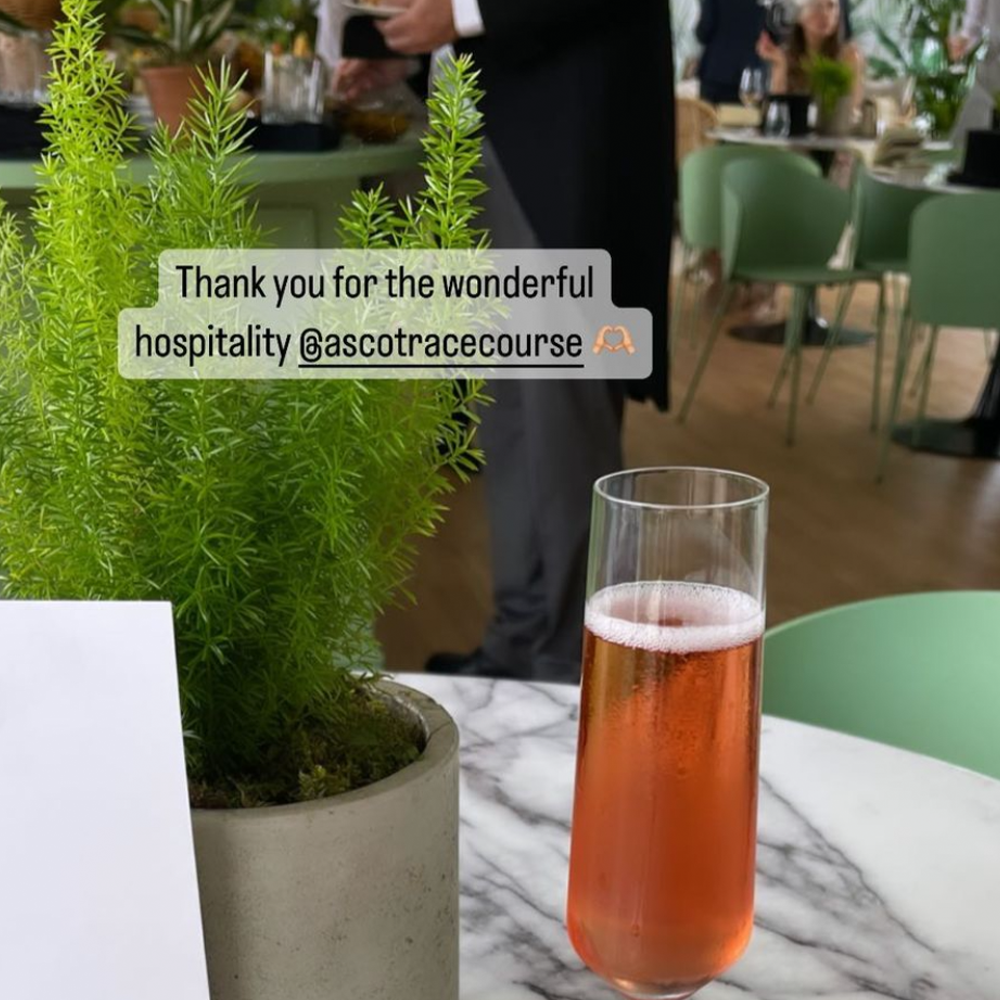 "What an absolutely beautiful setting for the day"
Summer House Guest