We are very proud to have recently launched a new promotional website for Skittles.
Mars wanted to investigate the most popular pack of Skittles flavours, ranging from the ordinary, smoothie, dessert and squishy cloudz by incentivising consumers to enter a promotion offering cash prizes of £20, £100 and £500.
Grand Central built a bespoke microsite accessible by scanning a QR code on point-of-sale in any participating Poundland store. Mars wanted to differentiate itself from a standard tick box voting system, so Grand Central built an exciting animation making each pack of Skittles voted for shake and remain in bright colours, whilst the other packs are greyed out. All the vote results were displayed to consumers in a Skittles branded bar chart.
Winning moments were seeded across the promotion to randomly allocate 440 cash prizes and all winners were directed to a BACS page to provide further details.
https://www.skittles.co.uk/poundland/scan-vote-win
The promotion was been built in partnership with VCG, the fixed-fee risk specialists.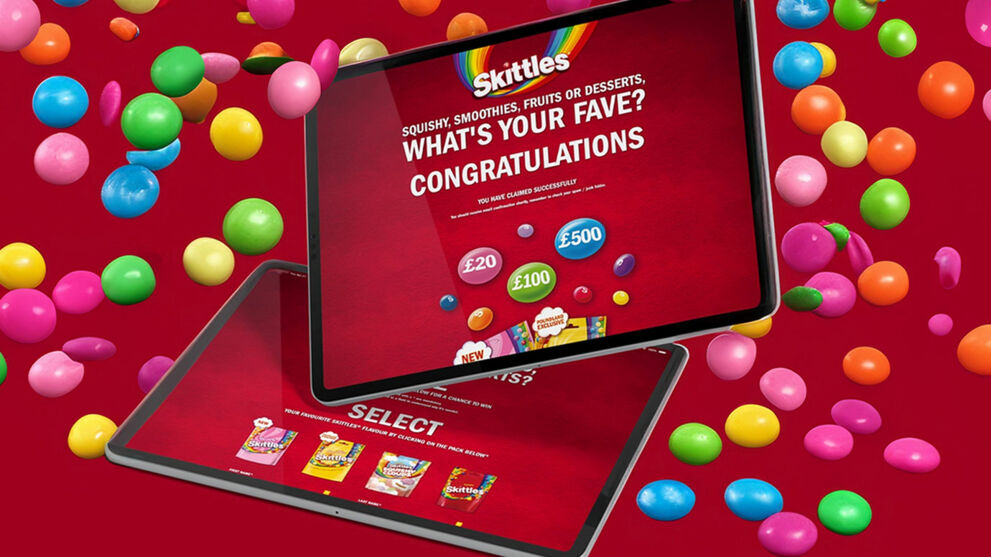 Grand Central develops promotional, reward and corporate websites as part of integrated campaigns for some of the biggest brands and organisations. For help with planning, designing and building your digital requirements please contact us at

hello@grandc.co.uk / 020 8546 0150