We are very proud to have launched a promotional website for Mucho Burrito, Canada.
Mucho Burrito offered a fantastic grand prize of $2,500 in gas (petrol) vouchers to 10 individuals who purchased a Mucho Burrito single or double combo meal, within a participating store in Canada. In addition to that, 3500 $50 gas vouchers were up for grabs for anyone who submitted their details and passed the skill-testing question.
One grand prize was set with a winning moment, and all other prizes were randomly seeded within the universe of plays.
The promotion was built in partnership with VCG, the fixed-fee risk specialists.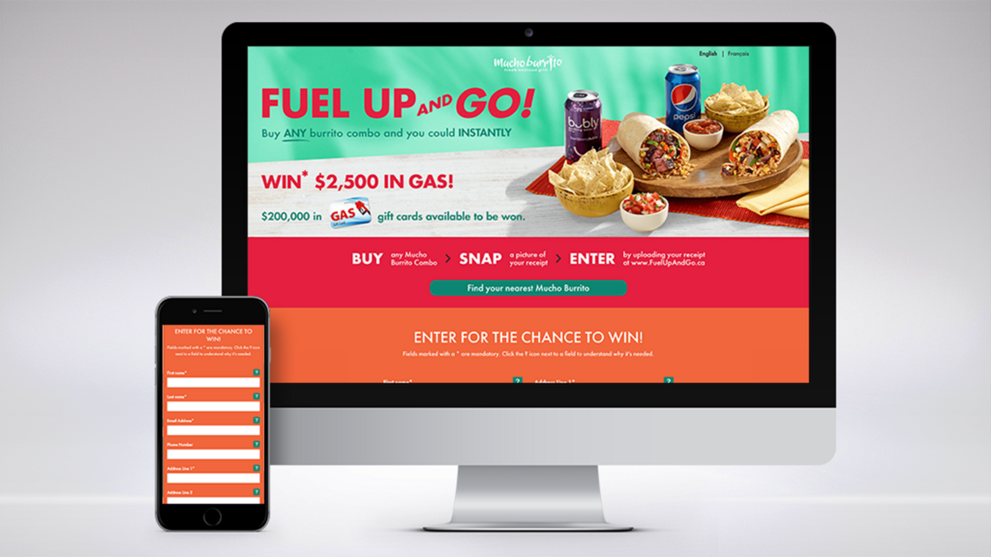 Grand Central develops promotional, reward and corporate websites as part of integrated campaigns for some of the biggest brands and organisations. For help with planning, designing and building your digital requirements please contact us at

hello@grandc.co.uk / 020 8546 0150