We are very proud to have recently launched a new promotional website for Walkers.
Walkers sought to help consumers during a period of the cost-of-living crisis by offering thousands of consumers the chance to win a £5 or €5.67 retailer eGift card contributing to their lunch in the UK and Republic of Ireland.

Grand Central was engaged to generate 36,600 unique links for instant winners and 50 unique links to draw winners. Grand Central assisted with the promotion by developing a microsite accessible for winners to claim their prize by entering their details, preferred payment currently and bank details.

The promotion's main site is hosted on walkers.co.uk/freelunch

The promotion was built in partnership with VCG, the fixed-fee risk specialists.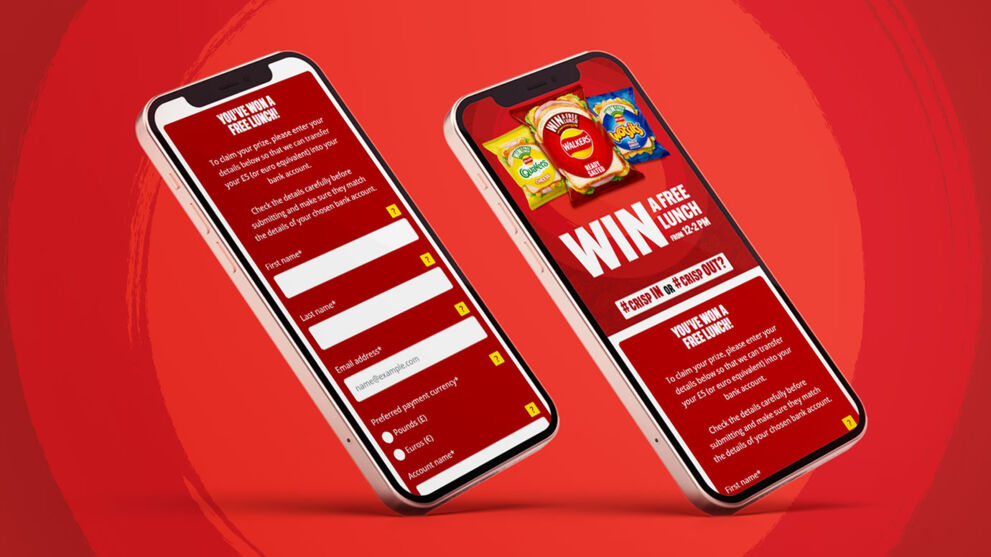 Grand Central develops promotional, reward and corporate websites as part of integrated campaigns for some of the biggest brands and organisations. For help with planning, designing and building your digital requirements please contact us at

hello@grandc.co.uk / 020 8546 0150