We are very proud to have recently launched a new promotional website for The Famous Grouse Whiskey.
Using the brands iconic Famous Grouse, a well-known favourite for UK consumers, this promotion gave shoppers the chance to enter into a grand prize draw for the chance to win an all expense paid trip for 2 to Abernethy Scotland.
Shoppers simply had to purchase a promotional bottle at participating ASDA stores, scan the QR code featured on the neck tag, enter the bar code to then be entered into a game to find The Famous Grouse. The Grand Prize was an offline prize draw with tiered multiple RSPB membership prizes to those runner up winners.
The promotion was built in partnership with Golley Slater, a marketing communications agency.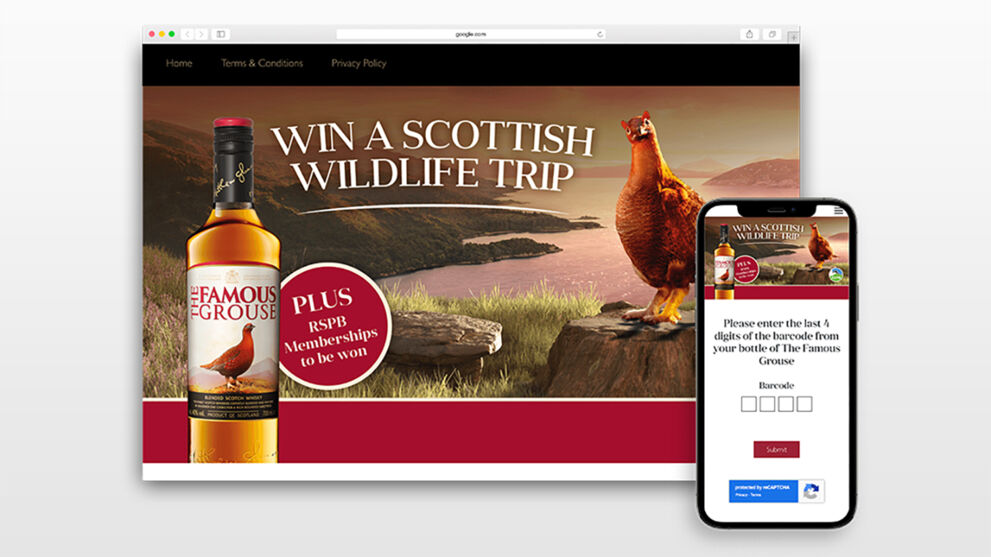 Grand Central develops promotional, reward and corporate websites as part of integrated campaigns for some of the biggest brands and organisations. For help with planning, designing and building your digital requirements please contact us at

hello@grandc.co.uk / 020 8546 0150